Disney World in the Fall can be a great time to vacation with the family.  Halloween is just around the corner and the Magic Kingdom does an amazing job with their extra event at night, Mickey's Not-so-scary Halloween party.  Also October finally starts to cool off in Florida.  Let's get into the October crowd levels from previous years for WDW.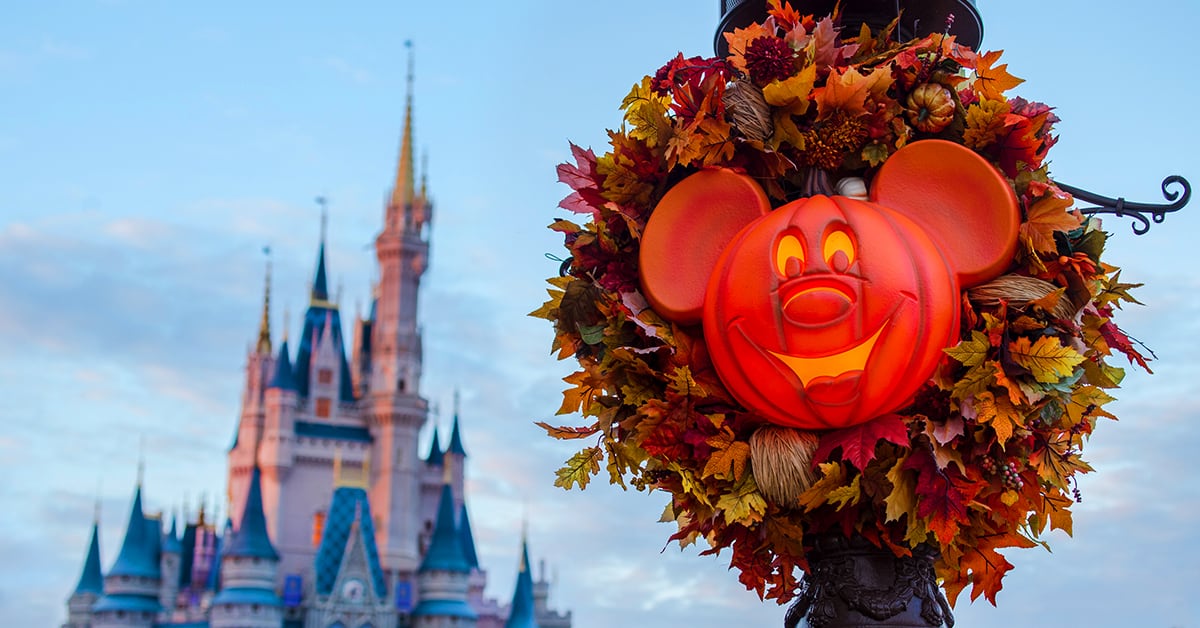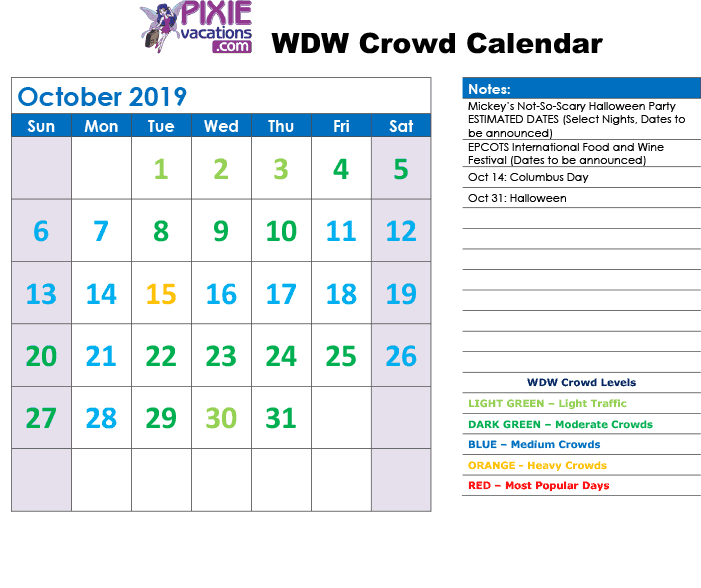 Avoid Disney October Crowds
October has become more popular now than in the past.  Summer at Walt Disney World has dropped in attendance vs past years and crowds have shifted to October to enjoy the special Disney events and the Orlando Florida weather.  Aim for the historically light green to green crowd levels if you have flexible travel dates.  The Columbus Day week also can have higher crowd level in the Disney parks.
Disney World October Events
Mickey's Not-So-Scary Halloween Party is an extra ticket event on select nights at the Magic Kingdom and October this event can sell out on popular nights.  The Halloween event at Disney World is loads of fun and worth the extra cost.  I would not use a park ticket for the day time and just enjoy your Disney World resort pool, shop at Disney Springs, or relax and take a nap before heading to the party at 4 PM.  Resting up will allow you to stay out later.
Epcot's International Food and Wine Festival is still going on in October and a great included event with your park admission to Epcot.  I really enjoy purchasing some snacks and drinks from around World Showcase at Food and Wine.  If you attend this event during lunch you will have lighter crowds at Epcot.
Other Crowd Calendar Resources
I am happy you are here and using our WDW Crowd Calendar, but I want to share other Crowd Calendar resources with you.  My favorite non-free Disney Crowd Calendar is at Touring Plans.  Touring Plans also has a tool that lets you create "Touring Plans"  The Touring Plans service is pretty affordable, and you can also search the webs for a Touring Plans Coupon Code to save a few dollars.