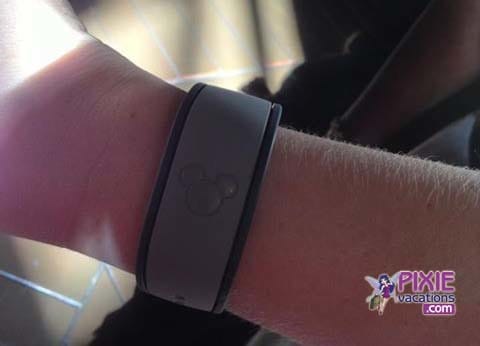 Mouse Chat Fan Jesse Barrett was nice enough to share this great review of the new Disney World Magic Bands with us.
I got to try the new MagicBand system this last weekend, and have to admit – even though it is still full of bugs – it made this my best/favorite Disney Trip EVER!
I received a letter via UPS telling me to go online to the "My Disney Experience" webpage to customize my MagicBand. After assigning a color and name to a band for each member of my group, I was finished!
The bands were at my doorstep like 4 days later! When I checked-in at the hotel I had to go see the Concierge about setting up my band.
The big issue right now is that, since the price change – which makes the Magic Kingdom cost more than the other parks – if you're going for 2 days, and aren't planning on going to the MK, it's cheaper to purchase 2 single day tickets. You CANNOT link 2 single tickets to 1 MagicBand. So, they had to change it to a 2-Day ticket was cost me $5 more.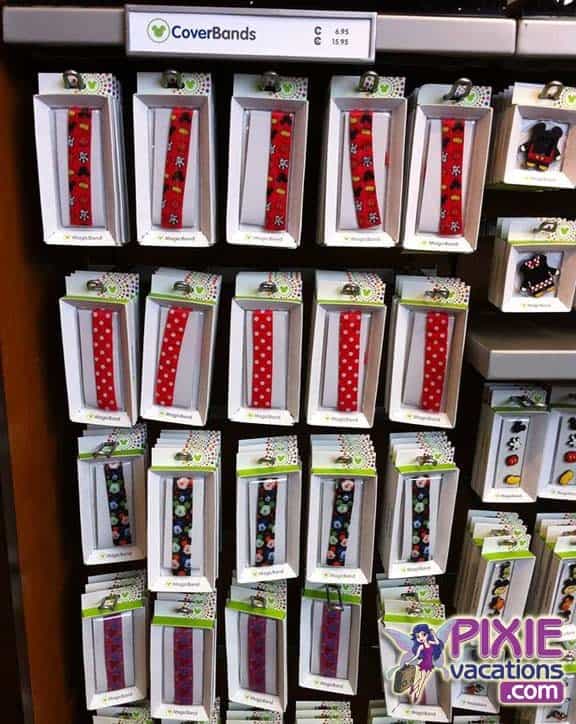 After seeing the Concierge I had to download the "My Disney Experience App" on my phone, to manage my MagicBands and FastPass+. With the App you can shut off your MagicBand and use your hard ticket if something were to ever happen.
You also get to pick out your Fast Passes, which at first I thought was stupid, because you can't "go with the flow," you're stuck to the Fast Pass schedule. The cool thing is, you're not! The downside is that you only get 3 Fast Passes per day. In the App, you choose the people in your party, just like you would when you make a dining reservation online. Then you pick the 3 attractions you want for that day. The App won't let you park hop yet, but you get 3 Fast Passes for 1 park each day.
Once you've chosen the 3 attractions (which also include prime locations for some parades, fireworks, and other shows) you're given 3-4 itineraries to choose from. Now, if you see a Fast Pass that overlaps with your lunch reservation, but you like everything else, choose it! You can always change the attraction, and time, on any of your Fast Passes, up to the minute of the Fast Pass time window. So, if you have a Fast Pass for Pirates of the Caribbean, but find out it only has a 10 minute wait, you can switch it to Space Mountain and use it there later! It's really cool! The MagicBand also work like your room key and your credit card, just like any Key to the World Card. The only downside is if you want to purchase merchandise and you want the Pass Holder Discount, you'll need to show your pass card.
Was the band uncomfortable? Surprisingly it wasn't! The band wasn't hot, and was very comfortable! They are even made so that a part of it can be peeled off for little kids with tiny wrists! I was also shocked to see that Disney has already released merchandise so you can accessorize your MagicBand! I took some pictures of the accessories for you check out! They have everything from little pin-like things to cover-slips! Ranging from $6.95-$15.95!
I will be able to continue using the MagicBand I got this year, until my Annual Pass expires! So, that's cool! I'll just have trouble getting Fast Passes.
Another thing, If you're not tech-savvy or don't have a smart phone, there are little tables set-up in the hotels and parks for you to do everything you'd do on the App!
Special thanks to www.MouseChat.net Fan Jesse Barrett for his Disney Magic Band review and for all these photos.