Who We Are
1
So how did Pixie Vacations come to be?
Lisa and Steve Griswold are past Walt Disney World Cast Members. They both worked for the Walt Disney Company and have experience in Disney Parks and Resorts. After leaving Disney they wanted to share their experience and vacation planning advice with others and Pixie Vacations was born. Here is the story behind Pixie Vacations.
2
What does it cost to work with Pixie Vacations?
Our services are FREE. There are no hidden fees, and we work with you to plan and book the perfect Disney vacation for you and your family.
Our Advantages
We know Disney!
Our Services are FREE
Stress Free Vacation Planning
Save Time & Money on your Disney vacation
Our Story
Lisa and Steve are both past Disney Cast Members
We both have worked for many years for the Walt Disney Company. We know the Disney Parks and Resorts and have helped countless guests at the Walt Disney World parks and resorts over the years. When we moved away from Orlando we wanted to still help guests plan their Disney Vacations and share the magic with them. So we started Pixie Vacations.
Our Team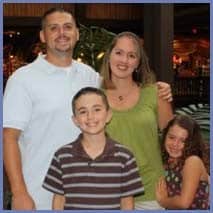 Hi, my name is Lesley Sawhook,
I am happily married to my husband Tim and mother to my daughter Lauren (9) and my son Luke (12). I have been a Disney lover for as long as I can remember, traveling there often as a child with my family. My love of Disney rubbed off quickly on Tim when we honeymooned in Disney. We have taken Luke and Lauren on yearly trips since they were babies and now we enjoy vacations as a family to Disney multiple times per year and even enjoy adult only vacations centered around food and wine festival.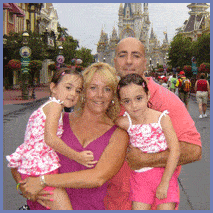 Hi! I'm Lauren!!
The first time that I went to Disney World I was 5 months old. Disney World had just opened that month. I then went on to go to Disney World 30 plus times. Growing up my parents owned a Travel Agency and I was fortunate enough to go Disney World pretty much every year for the first 18 years of my life. I completely fell in love with Disney. I then continued my trend throughout my adult life and always loved every experience each and every time. My husband and I have twin 8 year old girls who have been to Disney World 7 times in 8 years. I have definitely created a love for all things Disney for them as well.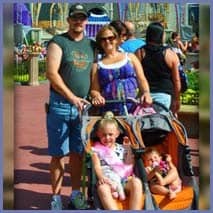 Hi! I'm Natalie – known to my friends as "The Disney Queen"!!
My first visit to Disney was in the early 90's. I don't remember the exact year. I was probably 8 or 9. I can remember chasing the characters around the park for the perfect photo opportunity. My family returned the next year with Grandma in tow. I have to say this is the best vacation I have ever had. It provided me with such great memories of someone so influential in my life.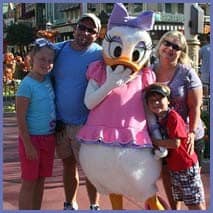 Hi! I'm Tonya!
I have been a fan of Disney all my life! As a child, I was very fortunate to visit Walt Disney World quite a few times. I fell in love with all things Disney! I was fascinated by Disney movies or anything that had to do with Disney.
That fascination has continued on into my adulthood. I am married to a former Disney cast member who shares my love of Disney!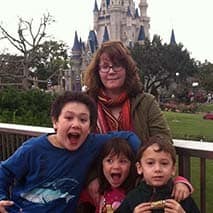 Hi! I'm Chris Wood!
I'm kind of a late bloomer when it comes to Disney World. I didn't go until I was in college and attending Florida State University. It was a one-day trip and I remember walking through Epcot and saying "You mean we get to do all this with this one ticket?" I was hooked after that and on countless trips since, I always find something new and exciting to do. Now that I have children of my own, I'm enjoying the parks through their eyes, which is really as amazing as everyone tells you it is.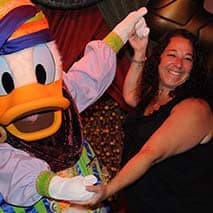 Hi, I'm Debbie Matullo and I have a love for all things Disney!
I would rather be at Disney World or on a Disney Cruise ship with my family than anywhere else in the world. Since I can't be there all the time, I would love to sprinkle pixie dust on your Disney vacation and help you plan the best trip ever! My goal is to give each client personalized service for a worry free and stress free experience from start to finish.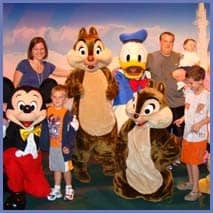 Hi, my name is Julie
I can't wait to assist you in planning YOUR Disney dreams!
To me Disney is the most exciting travel adventure. I have traveled extensively with Disney and have found my love for Disney grows with each experience. I have seen Disney as a child with wonder-filled eyes and watched the same wonder fill my own childrens' eyes. I have traveled with babies, toddlers, preschoolers, elementary-aged children, teenagers, special-needs children, and seniors. I am also experienced in planning Grand Gatherings involving parties of eight or more.
Hi, I'm Leslie Harris!
I've been an avid Disney fan since the age of 8, when I first visited Walt Disney World for my birthday. Other memorable trips include leading my high school marching band down Main Street in the afternoon parade (after watching the Space Shuttle soar overhead while we were waiting to start!), my honeymoon where I introduced my new (British) husband to the magic of Disney, and of course every trip since with our 3 boys.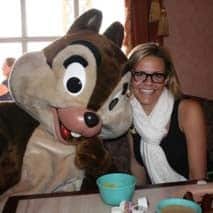 Hi, I'm Michele,
I took my first trip to Disney World when I was 4 years old. I proudly clutched my 6? Mickey and Minnie plush (which I now collect) while i was being pushed around in my stroller, I cried on Mr. Toad and made my Mother sick on Dumbo and the teacups.
When I was 16 I celebrated my birthday with my extended family in Disney World and it was pure magic.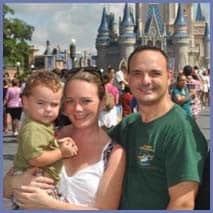 Hi, I'm Bridget!
I am so excited to help you plan your vacation to your Disney destination! My Disney passion began when I was 2 years old with my first trip to the Walt Disney World Resort in 1979; from that year on, our family, made annual trips to the vacation kingdom. Of course, being the Disney lover that I was, in college, I applied and was accepted into the Walt Disney World College Program in 1998. That summer, I finally earned my dream of cast member status as an attractions hostess on the "Living with the Land" boat ride in EPCOT's Land Pavilion.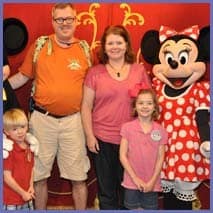 Hi, I am Emily,
After our first trip to Disney with our children, the magic was in my blood. From the time we got back, I started planning our next trip to Disney World. Upon sharing our memories with our friends, I realized that many of them wanted to make the trip with their family, but found the planning process too overwhelming.
So, I offered to help. What a joy to help precious friends create magical memories. It's that same passion that I want to share with your family, and help you plan your next Disney trip.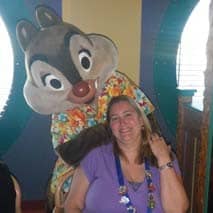 Hi! My name is Jennifer and I would love to help you plan your dream Disney vacation.
I fell in love with everything about Disney a long time ago, and love to share those magical feelings with others.
I've been to Disney World through many different life experiences. I went as a child with my parents, as a teenager with my entire extended family of 8 adults and 9 kids, and as an adult on my honeymoon. Most recently, my parents joined my family for our kids' first trip to Disney World. All I hear from the 3 of them is "When can we go back?".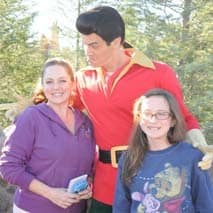 Hi! My name is Debbie Nebel and my friends call me "Disney Debbie." Let me do all the work in planning your magical vacation – it's free to you, and a lot of fun for me!
I grew up in Southern California and spent the majority of my childhood at Disneyland. I loved every visit and have amazing memories of time with my parents and as I got older, my friends. I was also lucky enough to have parents who enjoyed cruising and I have experienced almost every major cruise line.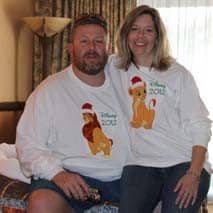 Hi, my name is Tabitha,
It would be an honor for me to help you with your Disney Vacation. I have been a Disney fan since I was young but fell in love with it more now that I am a parent. I love to experience the magic of Disney through my son's eyes. The first time we took him still gives me goose bumps to remember his reaction when he met the characters. It truly was magical.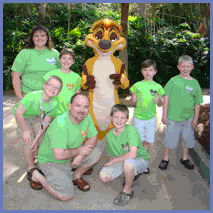 Hello – I am Jodi.
I think my Disney obsession started when I received my first pair of ears from a family member as a gift after they returned from Walt Disney World when I was 3 years old. Although my dream as a child was to travel to Disney World, my family was not able to. I grew up on a farm which did not allow much time to vacation. In 2000, I finally made my first trip to Walt Disney World in Florida. It was everything I thought it was going to be; Exciting, Amazing, and of course Magical. My husband and I have enjoyed every trip with our 5 boys (and occasionally we go alone).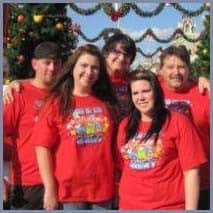 Hi! My name is Brenda and I would absolutely love the opportunity to help you plan your Disney vacation. I have been a huge Disney fan since my first visit to Walt Disney World as a teenager. I always dreamed of growing my family Disney and since 2000, we have been doing just that.
I have visited WDW with little ones, teens, and young adults – and they are all my kids – in the different stages of their lives. When we first began our annual trips, my children were 6, 9 and 14.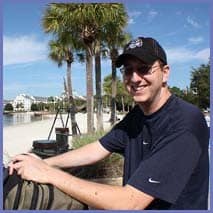 Hi, my name is Bob,
and it would be a pleasure for me to assist you in booking your Disney vacation!
I've been a fan of Disney ever since my family traveled to Walt Disney World in Florida when I was just four years old. Unfortunately, my family never made it back to Walt Disney World again, so it wasn't until 1995 that I was able to return with a friend from college. From the moment I stepped foot in the Magic Kingdom, it was like I had never left, and I was immediately hooked. I even jumped at the chance to go to law school in Florida so I could be closer to the theme parks!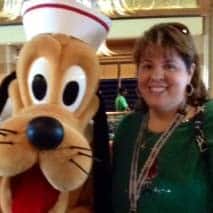 My name is Dawn Sethman,
I live in Indianapolis, IN. I have been married to my wonderful husband Greg for over 20 years. I have traveled to Walt Disney World well over a dozen times. I went numerous times as a child, but really gained an appreciation for the Disney Magic when we took our oldest son, Jonathan, for the first time in 1997.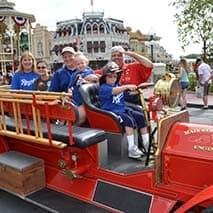 Hi! My name is Kristin Zarchan.
I have three children, Breanna (12), Tyler (7) and Hayley (4) who all love Disney.
My first trip to Disney World was when I was a freshman in high school. It was love at first sight when I entered Epcot. At the time only Epcot and the Magic Kingdom existed. The trip with a friend's family even inspired me to earn minors in Spanish and German in college.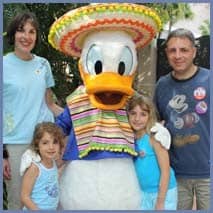 Hi,
I'm Tony and whether it is your first visit, or your fiftieth, I would appreciate the opportunity to help
you plan your Disney adventure!
My passion for Disney started when, as a young child, my parents first took me to Disneyland. Living in California led to many weekend visits to "The Happiest Place on Earth".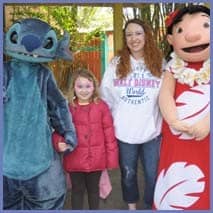 Hi, I am Elescia,
I visited Walt Disney World for the first time when I was 14, and fell in love. It was not until I visited in 2007 as a mom that my love became an obsession! Sharing the amazing experience of visiting the World with my own daughter was life changing, and we both now share a passion for all things Disney.
Upon planning our first trip as a family, I immersed myself in the Disney community.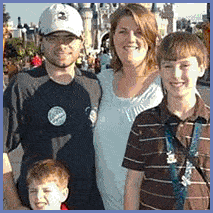 My name is Matthew and, I admit it: I am a Disney fanatic.
My first trip to Disney World was when I was 4 years old and we stayed at the Polynesian Resort. During a trip in 6th grade, I decided that I wanted to one day work at Disney World and in 1995, my dream came true. I was selected to join other students for the College Program, spending a summer at the Grand Floridian in Bell Services. Now, I have spread the fanaticism down to my children (much to my wife's chagrin) and we are always on the look-out for the next opportunity to go to Disney World.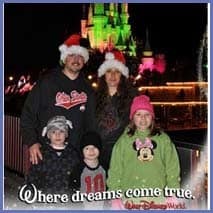 Hi there! My name is Kelly.
I'm married with 5 kids ranging in age from 4 to 20. I've been an avid Disney girl since grade school and I'm proud to say, I've converted my husband and raised my kids to love the Mouse.
Growing up Disney, I've been lucky enough to see the Walt Disney World Resort grow from one park to four and experience all of the stages in between. With over 30 trips under my belt, I've been able to try each Resort category from tent camping at Disney's Fort Wilderness Resort to a two bedroom villa at Saratoga Spring's Resort.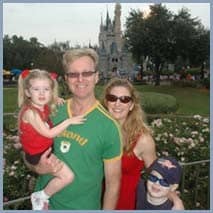 Hi, I am Amy,
Disney is truly magical to me for many reasons. It is a place I have vacationed each year since I was an infant and eventually the place where I met my very own prince. My husband and I are both former cast members with a combined total of 30 years experience working at the Walt Disney World Resort.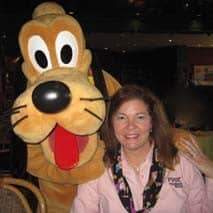 Hi, My name is Tracey,
Living near Orlando as a child allowed me the opportunity to visit Walt Disney World and see it through a child's eyes. Now, as an adult, I've been blessed to return to Disney many times with my own family. Each visit has allowed us to share the same wonderful Disney magic with our own children and extended family members-whether it was to Walt Disney World, Disneyland, Disneyland Paris, or on a Disney cruise.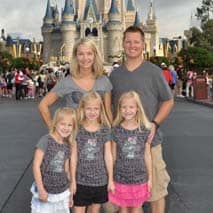 Hi, I am Jennifer Marie,
I'm a 34 year old wife and mother of three little girls. Although I grew up on Disney movies and music, I never went to Disney World as a child because my parents always assumed they couldn't afford it. When I had children of my own, I almost fell into that same assumption, but after a magical experience at Disney on Ice, I knew I had to look into it, and that night I started researching and never stopped.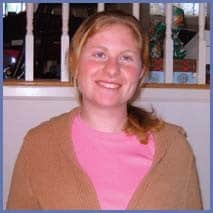 Hi!
My name is Jessica and I am excited to help you plan your Disney vacation. My love of Disney has spanned my entire 32 years on this earth. Be it the movies, the parks, the characters, or the music I just cannot get enough of Disney. Beyond that I also have a big love of animals and currently own 3 horses, 2 dogs, and 2 cats! I live on beautiful Cape Cod with my husband and son.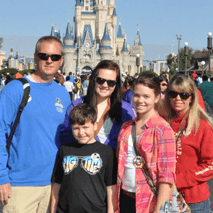 Hello, my name is Ginger Henson and I want to be your Pixie!
My husband, Chris and I have been married 20 years and have 3 children, Katie, Kristen, and Kevin . Having a family of 5, traveling can be tricky in a world set up for 4! I will work with any size group to make your experience the best it can be.
Growing up, I was fortunate to visit DisneyWorld several times with my parents. They taught me the value of planning when at WDW and how to make the trip "magical."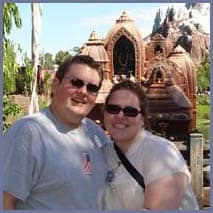 Hi, We are Chris and Jessie,
We are so excited to be part of the Pixie Vacations team!
While each of us had spent family vacation time at Disney as children, it was our Honeymoon trip to the Walt Disney World Resort that reignited our love for all things Disney. By the end of 2010, we will have stayed at 8 of the 21 Walt Disney World Resort Hotels, taken 2 cruises with Disney Cruise Line, and made plans for our first Disneyland trip and out first Alaskan Cruise both in 2011.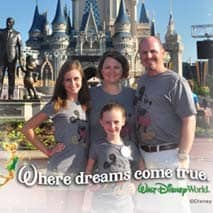 Hi! I'm Misty.
I'm a wife to Chris and mom to two Disney Princesses Kaylie & Lauren. My love of all things Disney began when we took our oldest daughter on our first trip to Disney World in 2003. We have since visited the Mouse every year (sometimes multiple times per year), and every time we visit we find something new to love! We have stayed in many different hotels throughout the years, from Value to Deluxe Villas, and we have also sailed on the Disney Wonder.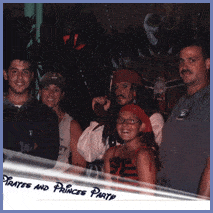 My name is Steve Kusner,
My love for Disney began at age six in 1970. Although I have lived in the Philadelphia area all my life, my father worked for TWA, so we traveled to Disneyland, CA for numerous summer vacations. My first trip to Disney world was in 1991 for our honeymoon with a wife that had been there numerous times with her family, I caught the bug.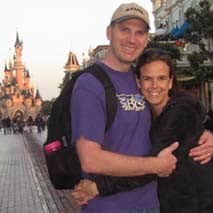 Hi, my name is Kourtney.
I am happily married to my husband Joe. We have three children, Kyler, Keagan, and Kameron (who are all crazy about Disney). My love of Disney began when I was just a girl and has never faded; in fact, I would say it has gotten stronger. My family loves Disney vacations more than any other (well except maybe my husband…I am still working on that). We have been to Disney theme parks several times in both Orlando and Paris and certainly have developed many Disney family memories.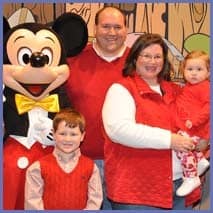 Hi! I'm Chad.
I have traveled to Disney many times and would consider myself a seasoned tourist for both Orlando and the Disney Parks. I have 4 young children that my wife and I love taking to Disney (9 year old twins, 7 and a 5 year olds). I can give vacationers looking to book a trip to Disney, a family perspective and help them make decisions about where to stay, eat and play! I first went to Disney with my wife and then 3 year old twins and my wife's parents in 2007. I knew then that I was hooked on all things Disney.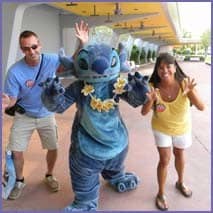 Hi I'm Tasha and It would be my pleasure to help your Disney Dreams become a Reality!
I can still remember my first visit to Walt Disney World when I was four years old! It was an instant love affair for me and to this day is my biggest passion!
I remember my first view of the castle like it was yesterday and even though I have seen the castle many, many times since its never lost any of its magic for me.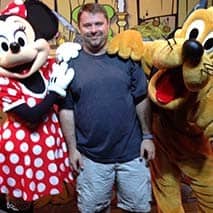 Hi. I'm Paul. Let me be your Disney Vacation Planner.
I am one of those persons who loves EVERYTHING DISNEY. It can be anything from Arial to Zip-A-Dee-Doo-Dah. I especially enjoy the Disney vacation experience.
I first visited Walt Disney World in 1994 as a final vacation with my family before I moved out and went to college. We had a great time, but I didn't understand the complexity and quality of the Disney product at the time.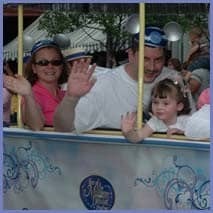 Hi! I'm Meghan, mother of three and Disney Vacation Planner.
My first trip to Disney World was when I was four. It is my earliest childhood memory. Bringing my children to Disney World for the first time was beyond magical! We are all Disney-obsessed! May 8, 2008 my seven year old son won Disney's Year of a Million Dreams and was picked to stay Cinderella Castle! This experience was beyond description.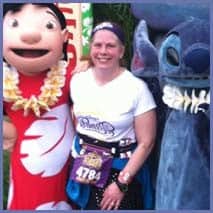 Hi! I'm Amy St Jean!
I have been a fan of Disney my whole life. I started visiting Disney World when I was four years old and I frequently visited while growing up. When my husband and I got married we traveled to Disneyland Paris during our honeymoon. Now that we have four children of our own we try to visit Disney World several times each year.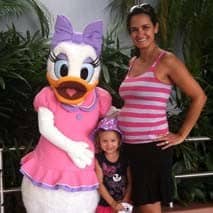 Hi my name is Anna,
I love Disney!! Been to Disney 11 times and every time I go discover something new and exciting. First I enjoyed going as a child with my parents, then with my hubby as an adult. AND now i am having the best times ever at Disney- taking our daughter there! Already at 2 yrs old she loves Disney and had a blast when we took her in Nov 2010. Whenever a Disney commercial comes on tv she instantly says "Minnie". The "MAGIC" is already in my toddler.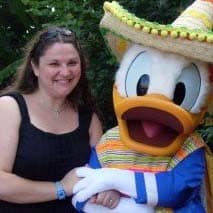 Hello! My name is Donna, and I would be happy to serve as your vacation specialist for Disney and beyond.My love for Disney began when I was a child and was lucky enough to travel to the Walt Disney World Resort every year on our family vacations. Through the course of my 25 trips to Disney World, two trips to Disneyland, and even one amazing trip to Disneyland Paris, I have had the opportunity to experience many aspects of Disney vacations. From traveling with a group of 20 high school students and four teachers on a modest budget to a luxurious eight day honeymoon in 2011, I have seen so much of what Disney has to offer their guests, and I would love to share that with you!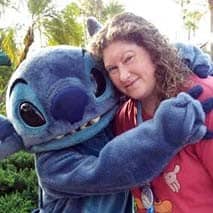 Hi my name is Denise!
I would love to help you plan your next Disney trip!!
I am married and have a 10 year old daughter and 7 year old son who all love Disney almost as much as I do!! I fell in love with Disney World the first time I walked into the Magic Kingdom on Main Street USA. Disney is truly a magical place. One of my favorite parts of the trip is planning where to stay and what to do! We always stay in a Disney resort so we can be surrounded by Disney magic from the moment we arrive!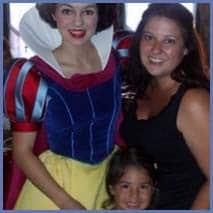 Hi, I'm Christy!
If you were to ask me to describe why I love Disney vacations I would tell you that I truly can't imagine another place where I feel like nothing in the world can go wrong. Disney's level of customer service is unmatched and I always feel like I'm always their number one priority when I am there.
This is the same feeling I want to share with you. I want you to relax knowing that I am here to find you a dream vacation.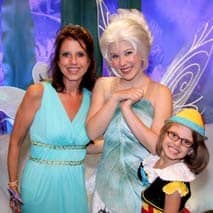 Hello…my name is Lynne Marie.
I have two children, Kevin Age 23 and Kayla Age 8 who are my young prince and little princess.
I am fortunate to have visited Disney World soon after it opened in 1971. I have been a huge fan and repeat visitor ever since. I was so inspired by Walt Disney that I dressed up as him for a 3rd Grade Oral Biography project. I couldn't think of anyone else who touched the world and brought stories, fantasy and culture alive in as magical a way as he did.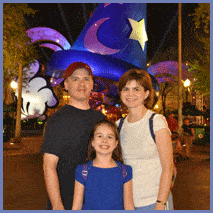 Hi! I'm Jim!
Our family has visited Disney Parks more than a dozen times, often traveling with friends and family. We know first hand the lasting memories created during a Disney vacation.
Our Disney vacations have always exceeded our expectations. No matter how many times we visit, there is always something new and exciting to see and experience. While most of our vacations have been to Walt Disney World, we did have the opportunity to share a special Disneyland vacation with close friends and extended family.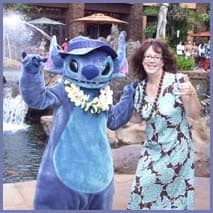 Hi, I am Diane,
Where do your Disney Dreams take you?
Good Day! My name is Diane, I'm your personal
Disney Destination Planner. Ready to reconnect with your Family in a Safe, Exciting and Educational atmosphere?
I'm here to help. With so many Disney vacation options to choose from, let me assist your Family with the best Disney experience that will meet and exceed your expectations.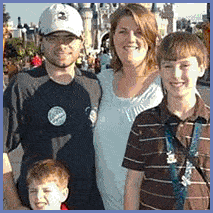 Hi, my name's Matt, and I'm addicted to Disney!
Born and raised in Rhode Island, I became a lifelong fan of Walt Disney World on my first visit in 1982 at age 4. The rest as they say is 'history', as a number of subsequent visits to the World only strengthened my desire to be there as often as possible! One of the most memorable of these visits was popping 'the question' to my then-future wife Courtney over the Sassagoula River at Port Orleans: Riverside in 2004.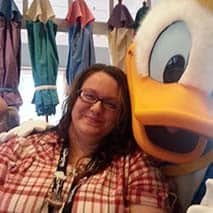 Hi I'm Angelica!
My first trip to Disney World was when I was 17 years old, and I was hooked from the moment I saw that marvelous castle on the horizon. It still brings tears to my eyes when I think about it. When I was a child my mother instilled in me a love for Disney and it has only grown over the years. My husband calls me obsessed… i call myself devoted to Disney.
As a mother of 2, I plan on showing my children how truly magical Disney vacations are.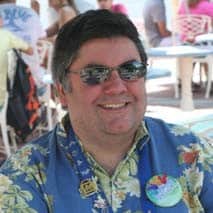 Hi, I am Mike,
My first trip to Walt Disney World happened in 1979, when I was 11 years old. Since that first Magical trip, I have been 14 other times over the course of those 34 years, and have introduced to my wife Cindy and daughter Sophie a love of Disney that truly runs deep in our family. Sophie will be twelve this year, and she has already been to Walt Disney World nine times! This summer, we are taking our first trip to Disneyland, staying at our home DVC resort at the Grand Californian Resort & Spa!
My name is Nathan and I am a huge Disney fan! I can remember the fist time that I visited one of the Disney Parks; it was back in 1985 with my grandparents. They took me to Disneyland and from the first moment I stepped into the park I fell in love! Since then I have visited Disneyland and Walt Disney World parks many times with family and friends. Nothing brings out the child like feelings we get than Disney, from the unforgettable movies to the fascinating parks and resorts, nothing else is as magical as Disney!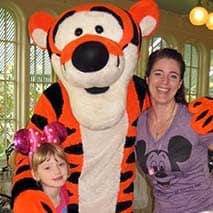 Hi I'm Danielle and I love Disney!
Born and raised on Long Island in New York, my Disney obsession began when I was 5. It was easy with yearly trips to Disney to get hooked. I have stayed in almost every hotel on Disney World property, as a kid, as a teenager, as a young adult, and as a parent. I even had the amazing opportunity of working for Disney! Best time of my life! I enjoyed helping guests at the Haunted Mansion, the River Boat, Pirates of the Caribbean, and even had a chance to work down below doing clerical work.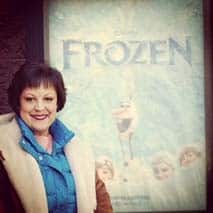 My name is April and I am a 16 year veteran of the public school.
Having always loved travel and planning, I am now combining my love of travel with teaching. I am proud to be a part of the Pixie family and share my stories with clients, new and old!
I enjoy helping people decide what exciting destination they would like to go on.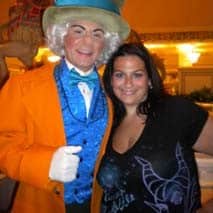 Hi, I'm Stacey!
From the time I was a small child my love for Disney was evident. I took my first family vacation to Walt Disney World in 1988 and have been hooked ever since. Since 1988 I've taken over 25 trips to Walt Disney World, experiencing everything there is to offer including special events. I am an Annual Passholder as well as a Disney Vacation Club member and I take frequent trips every year and have stayed at just about every single resort.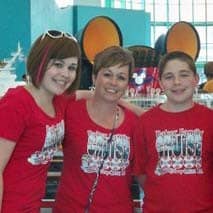 Hello my name is Wendy.
I grew up a casual Disney fan watching TV specials, movies, and even taking two trips to Walt Disney World. I wanted my kids to experience Walt Disney World and when they were old enough, we went. Everyone had fun and made lots of memories that first trip.
When the time came for our second trip I decided to be prepared: research and plan then research some more. The second trip was even more magical than the first. I learned the value of planning and became a full-fledged Disney fanatic.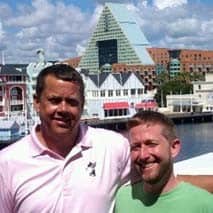 Hi! I am Frank,
I have been planning Disney trips and making reservations for my family and my friends since I was a little boy. I took dozens of trips to Walt Disney World and Disneyland with my family, and I spent countless hours dreaming about and researching Disney resorts. As a kid, I attended Disney stockholder meetings and even created a Disney trivia game for kids that I hoped to sell to Eastern Airlines.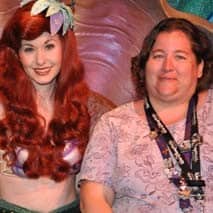 My name is Melissa.
I am a military brat. But now planted in South Carolina and enjoy it. Growing up in the military gave me a chance to see the world. I was able to visit Disney Paris as well as Disney land. Living in South Carolina puts me close enough to drive to Disney world so that is great.
I have been married almost 12 years. We honeymooned at Disney world. Where I think my love grew of Disney.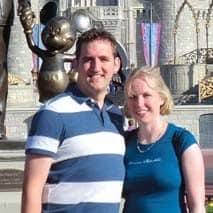 Hi! My name is Patty!
My whole life I have loved Disney. When I was a baby, my parents put a Small World Mobile up and ever since then I have had a passion for everything Disney. When I was little and people would ask what I wanted to do when I grow up, I would say, "I want to work at Disney World." I had that opportunity my freshman year of college when I worked down at Disney World on the College Program. During that experience, I made lifelong friends and great memories. After leaving the College Program, I continued working for Disney at a local Disney Store and as a College Program Representative at Niagara University.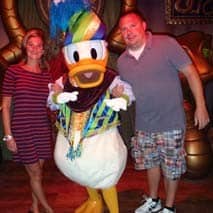 Hi, I am David Lenart,
My love for Disney began as a small child when my parents would bring my brother, sister and I numerous times a year. There was nothing better than being picked up early from school, to find out that my parents had packed our family van and we were headed south to Walt Disney World. As the years passed, we often celebrated family milestones at Disney. I remember bringing my girlfriend there on her first trip, and laughing 10 years later when we were celebrating our honeymoon on Main Street U.S.A.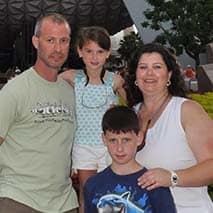 Hi, I'm Nikki – a self proclaimed "Disney Addict" and proud of it!
My Disney obsession began with my very first trip to Walt Disney World… at 5 weeks old, way back in 1973. My sister was having her 5th birthday, and although I was a newborn, my parents packed us all up and off we went. It became a tradition for all of us to celebrate our 5th birthday. Then it became trips to celebrate other special occasions. Finally, it ended up being the place our entire family looked forward to visiting for any reason and as often as possible!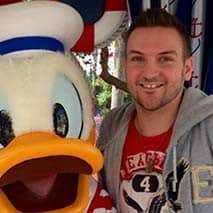 Hello! My name is Daniel!
Thank you for choosing Pixie Vacations for your vacation planning needs! It would be a privilege to serve as your official Pixie agent! By sprinkling some magic into your vacation plans, I can make all of your dreams come true! After all, it just takes a little bit of faith, trust and pixie dust!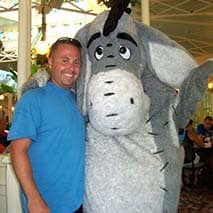 Hello! My name is Jamie and I would love to be your Disney Vacation Planner!
My love for Disney began with my first family trip to the World in 1998. Since that time, it has been my family's favorite vacation destination. In total, I have been fortunate enough to travel to DisneyWorld 11 times. I have also had opportunities to be involved with sports teams that have played at the Wide World of Sports Complex. In 2012, I made the most magical of memories and proposed to my now-wife during the IllumiNations fireworks show at Epcot.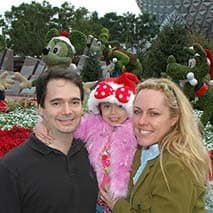 Hi, I'm Lizzie!
I would love to have the privilege of planning your Disney vacation. I will plan your visit with impeccable details from start to finish. All you have to plan is to enjoy the magic! I have extensive knowledge of the Walt Disney World parks, special events (I've even co-hosted a private IllumiNations Fireworks event at Epcot), the resorts (I've stayed at many of them, from the Art of Animation to the Polynesian), the restaurants (I've eaten at most of them!), and the Disney Cruise ships, as well as how to participate in a Fish Extender group.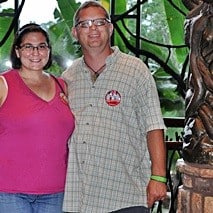 Hi, my name is Mike Yates.
I have been to Walt Disney World as a teen, a honeymooner, as part of an inter-generational / multi-family excursion, and as a father. And other than the trip made as a teen, I have planned and booked all the trips myself. I have always enjoyed Disney, but it was really experiencing Walt Disney World through the eyes of my children that really got me hooked. At the end of Peter Pan's Flight, my 5 year old daughter told the rest of the family that she thought that Daddy was having even more fun than she was.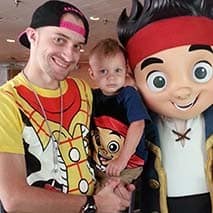 My name is Bobby, I am a Disney Addict. I'd love to help share my addiction and plan your Disney trip whether it's your FIRST or millionth.
I have always had a love for Disney, from the movies we all know and love to being read Disney bedtime stories as a kid. I took my first trip when I was four with my parents and again when I was eleven. A few years ago my wife and I decided to go to Disney World for our Honeymoon. It was spur of the moment, no agent, no planning, just let's get married early, book a flight and go!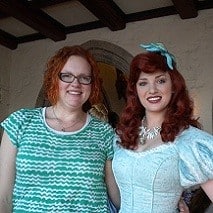 Hi!
My name is Stephanie and I would love to be part of your vacation world! I have been married to my wonderful husband Dave for 7 magical years.
We have a beautiful princess named Addison who is 3.
My husband and daughter didn't stand a chance with my passion for travel and love for Disney; needless to say they have become Disney fanatics just like me!
.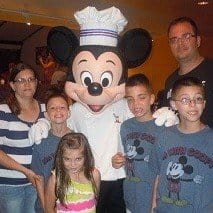 Hi. My name is Bryan.
When you talk about late bloomers to Disney World you can talk about me. I didn't start going to Disney World until 2009. My wife had won some money and convinced me to go on the trip. I was skeptical but went and boy am I glad I did. After the first day I was hooked for life.
.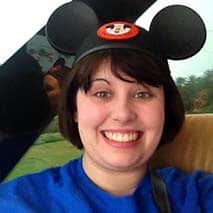 My name is Lara Lee and I am thrilled you are looking to plan a trip to one of the many Disney vacation options. I just love Disney vacations, and I know that working together, you and your family will have a wonderful Disney experience.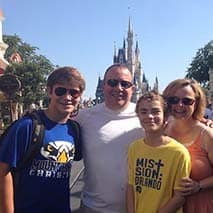 Hiya!I'm Marybeth Rubinacci. Andrew and I have been happily married for 20 years and have two teen boys. I grew up in St. Petersburg, Florida and spent the early years of my married life in Orlando.