To the enjoyment of many Walt Disney World fans, Mickey's Not So Scary Halloween Party returns in 2022.
This year's first Mickey's Not So Scary Party happens August 12 th , 2022. This year, I will be
celebrating my wedding anniversary with a trip (with my spouse of course) to Mickey's Not So Scary
Halloween Party (MNSSHP).
So, what do you and I need to know before we go to MNSSHP this this year?
I have a several thoughts. This list cannot be exhaustive since every group goes to theme parks for different reasons.
Still, the focus will be on guidelines covering most groups. I will start with the basics, then mention some
frequently asked questions. The last section will present some suggestions on how to maximize your
time at Mickey's Not So Scary Halloween Party.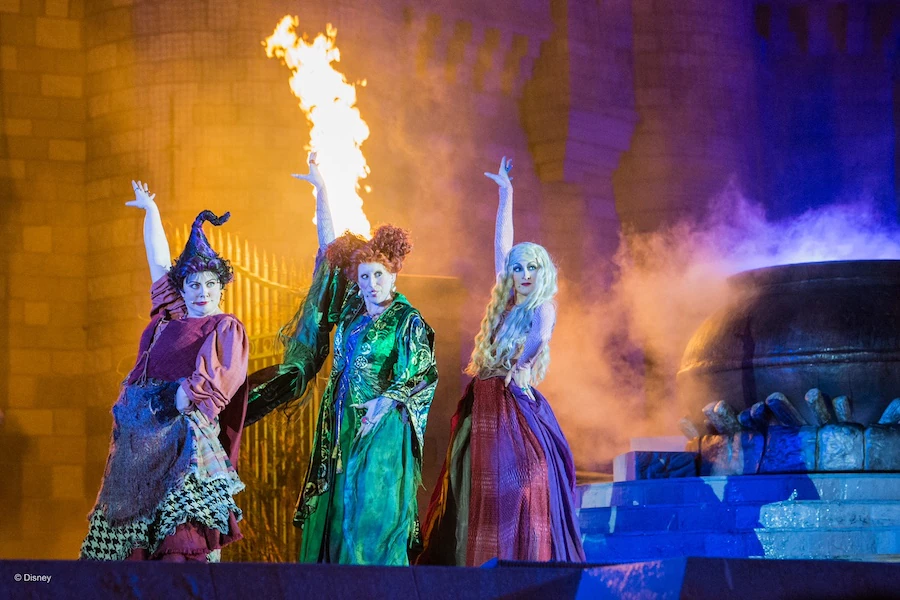 THE DISNEY HALLOWEEN PARTY BASICS
What nights does the party happen?
? August 12, 16, 19, 23, 26, 30
? September 2, 5, 9, 11, 13, 16, 18, 20, 23, 25, 27, 29, 30
? October 2, 4, 6, 7, 10, 11, 13, 14, 16, 18, 20, 21, 23, 25, 27, 28, 30, 31
How much does Disney Worlds Halloween Party cost?
Prices vary each night between $109-$199 with children ages 3-9 costing $10 less. With
exception of the first night, prices increase as you get closer to Halloween night. DVC and annual
passholders can get a small discount on tickets.
What time does this event start and end?
Technically, the event starts at 7pm each night. However, with your MNSSHP ticket, you may
enter the Magic Kingdom at 4pm. Day guests (those without MNSSHP tickets) will no longer be able to
experience attractions at 6pm. However, MNSSHP guests will be able to enjoy the attractions and events
in Magic Kingdom until midnight.
Can I wear a costume?
Yes! Just walking around seeing everyone's themed costumes adds to the enjoyment of the
event. In fact, MNSSHP is one of the rare times that adults can dress-up at Walt Disney World in
costumes! However, costumes may not be worn before 4pm at Magic Kingdom on MNSSHP days. Please
make sure your costume meets the guidelines.
General Mickey's Not-So-Scary Halloween Party Costume Guidelines:
? Disney may deny admission to anyone or remove anyone who is wearing attire that is
considered inappropriate or could detract from other guests' experiences.
? Guests may dress as their favorite characters but cannot pose for pictures or sign autographs as
if they represent those characters in an official capacity.
? Costumes must be family-friendly in all ways.
? Costumes must not contain weapons that resemble or could be mistaken for real weapons.
? Costumes may not contain sharp or pointed objects, or materials that might accidentally strike
another guest.
Now, the costumes limitations for anyone under the age of 14 provide great freedom. However,
guests aged 14 and above face more restrictions. These restrictions make sense, but you need to be
aware beforehand.
For guests ages 14 and up:
? Layered costumes or costume props that surround the entire body are strongly discouraged and
subject to additional security screening. None of us want to go through more security checks
with trying to enter a theme park so choose wisely.
? Costumes may not reach or drag the ground
? Capes should not go below the waist. No one wants to be told by Edna Mode about how
dangerous capes can be for costumed superheroes
? Themed T-shirts, shirts, sweatshirts, and hats are acceptable.
? Transparent wings, plastic light sabers, toy swords and tutus are OK. Headwear must not cover
the face.
? Costume masks are not allowed. In contrast, children aged 13 and under may wear some style
costume masks. Masks should not cover the entire face. Eyes must be visible.
Last thing about costumes, this is Florida in the summer and early fall. The temperatures will still
be high. Expect humidity so dress accordingly. A huge heavy costume might sabotage your evening.
Also, have a plan in case of rain regarding your costume.
What special activities happen at MNSSHP?
As of time of writing, not all details have been made official by Walt Disney World. Since this
event has not happened for three years, things may change from previous pattern. However, Walt
Disney World did announce officially many things like:
? The Headless Horseman will ride his ghostly steed down Main Street, U.S.A. as a prelude
to "Mickey's Boo-To-You Halloween Parade," which features floats filled with Disney Characters
dressed in their Halloween best, Disney villains and the Haunted Mansion graveyard diggers.
? All guests (yes even the grown-ups) can go trick-or-treating for M&M'S, SKITTLES, SNICKERS, and
other Halloween favorites at locations throughout Magic Kingdom Park. Also, this year, guests
will receive a reusable trick-or-treat bag featuring a keepsake 50th Anniversary celebration and
Halloween design. There will be allergy friendly treats also for anyone concerned about that.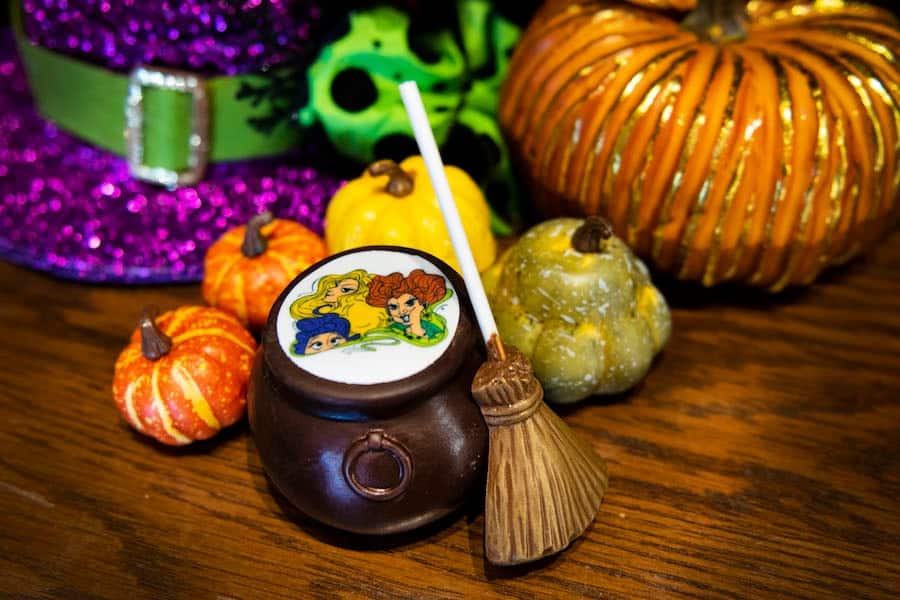 Insider Tip: If you and/or your kids are there to gather as much candy as possible, bring your own
large treat bag. Some guests complain the bags provided do not hold enough candy after you hit
all the treat stations. The special MNSSHP park map will show you where the 12+ treat station
will be located.
? Guests can enjoy the Sanderson Sisters during the "Hocus Pocus Villain Spelltacular" stage show
at Cinderella Castle as they call upon their frightening colleagues to conjure the ultimate "Hocus
Pocus" Party Potion.  Since "Hocus Pocus 2" is scheduled to release on September 30 th , 2022, on
Disney+, guests should expect some special features related to the long-awaited sequel.
? The party enables guests to celebrate with and meet many popular Disney characters.
? Overlays themed for the occasion will happen for Space Mountain, Mad Tea Party, Pirates of the
Caribbean and Monsters, Inc. Laugh Floor.
? The Pumpkin King himself, Jack Skellington, will host "Disney's Not-So-Spooky Spectacular." This
can't-miss nighttime extravaganza features projections, special effects and lighting mixed with
fireworks, music, and Disney characters.
? If the free candy/treats are not enough, guests may enjoy sweet and savory menu items inspired
by fall flavors and the Halloween season.
? Also, in honor of the 50 th  Anniversary celebration, several special photo opportunities will be
available. In addition to the reusable trick-or-treating tote bag, guests will also receive a
Halloween-themed 50 th Anniversary celebration commemorative print.
MNSSHP FREQUENTLY ASKED QUESTIONS
Will this event sell out?
At this point, that remains to be seen. Historically, many nights of the event sell out. Since the
tickets are non-refundable, this presents a challenge for some trying to plan. Please check with your
travel agent/specialist for guidance on that. However as of time of writing, no evening has sold out. Still,
I have heard horror stories of people on hold with Walt Disney World for hours to buy tickets. Once
again, your travel agent/specialist can do most of this process for you at no extra cost to you.
However, I anticipate nights starting to sell out. You travel agent/expert can help you with
purchasing a ticket with your accommodations. If tickets become harder to get, you will want a travel
agent on your side to help in case of emergency. I do not say that to scare you since I get no commission
on sales. I just want you prepared.
Do I need to make a park pass reservation for Mickey's Not So Scary Halloween Party?
Thankfully, no! If you only plan to attend the party at 4pm or later, then no reservations needed.
If your plan involves entering a Walt Disney World theme park earlier in the day (with daytime ticket
media), then you still need to make a park reservation per usual for the morning
How will the cast members know I have a ticket to MNSSHP and not just a daytime ticket?
Before the party officially starts that evening, you need to show your ticket media to get a
special wristband for the event. These wristbands may be picked up in various locations (subject to
change) such as:
? the front of the park (follow signs)
? inside the Chamber of Commerce building on Main Street
? near Buzz Lightyear attraction
? outside of Mickey's Philharmagic
? guest relations window in Liberty Square area
? near the Tortuga Tavern
Which are the best nights to attend?
When I hear this question as a theme park blogger, I hear another question. That question is:
"Which nights are less crowded?" Standard advice tells people to visit earlier in the season for lower
crowd levels. The exception to that rule involves the first night. The theme park media, blogging, and
vlogging world descend on Magic Kingdom on opening night. Also, many of us are going the second
night. After that, earlier in year the better for lower crowds. The logic relates that locals lack desire to
celebrate Halloween in August in Florida. Thus, they wait until October so maybe it is not unbearably hot
for their MNSSHP.
Similarly, weeknights are usually less crowded than weekends. So logically a Tuesday in August,
starting August 23 rd , should have the lowest crowd levels. Since the price of tickets tends to increase
closer to October 31 st , Walt Disney World knows these details also.
How large are the crowds?
Especially this year after no event in 2020 and "Boo Bash" in 2021, I lack ability to predict that. I
can confidently state that a common complaint about MNSSHP from about 2016-2019 revolved around
how crowded Magic Kingdom felt and looked. The wait times for attractions reflected lower crowds
than during the day though.
With exception of wait time data, in park analysis of crowd levels can be tough. For example,
MNSSHP appears more crowded than it is because so many Mickey's Not So Scary Halloween Party
guests congregate in same area. Around time of fireworks and parades, the "Hub" can feel incredibly
congested. The Main Street area often feels and looks more crowded than a normal park day during
MNSSHP. Yet, areas of the park such as Fantasyland and Frontierland will look empty by comparison.
Having said that, guests should attend MNSSHP not expected an empty park. The crowds will be
obvious. You can enjoy attractions with shorter waits, but the MNSSHP experience involves far more
than just attractions. Speaking of attractions…
What attractions are open during Mickey's Not So Scary Halloween Party?
According to Walt Disney World's website:
In Adventureland,
The Magic Carpets of Aladdin
Pirates of the Caribbean (with some special Halloween additions)
Swiss Family Treehouse
In Frontierland,
Big Thunder Mountain Railroad
Splash Mountain
In Liberty Square, Haunted Mansion will be open
In Fantasyland,
Prince Charming Regal Carrousel
"it's a small world"
Peter Pan's Flight
The Many Adventures of Winnie the Pooh
Mad Tea Party (with MNSSHP overlay)
Under the Sea ~ Journey of the Little Mermaid
Seven Dwarfs Mine Train
In Storybook Circus area,
Dumbo the Flying Elephant
The Barnstormer
In Tomorrowland,
Astro Orbiter
Buzz Lightyear's Space Ranger Spin
Monsters Inc. Laugh Floor (with MNSSHP overlay)
Space Mountain (with scary lighting)
Tomorrowland Speedway
Tomorrowland Transit Authority People Mover
Of course, all entertainment offerings and attractions are subject to change.
What about Genie+ and Individual Paid Lightning Lanes during the party?
Officially, as of time of writing, Walt Disney World has not clarified this. However, based on
previous MNSSHP events, you can book Genie+ lightning lane slots and paid lightning lane slots if they
fall between 4-6pm. After that, no lightning lanes expected. If you are just doing the party, purchasing
Genie+ for the day seems a waste. Also, if you did not visit another park that day, you will not have a
park reservation making it tough to book a lightning lane. My suggestion would be to use the event for
attractions instead of paying for Genie+ or individual lightning lanes that day.
What if it rains?
Please bring a raincoat, poncho and/or umbrella for this event. Though with extreme weather
conditions, the event could get cancelled. However, this is a Florida theme park, rain will not cause them
to cancel. So, be prepared for weather.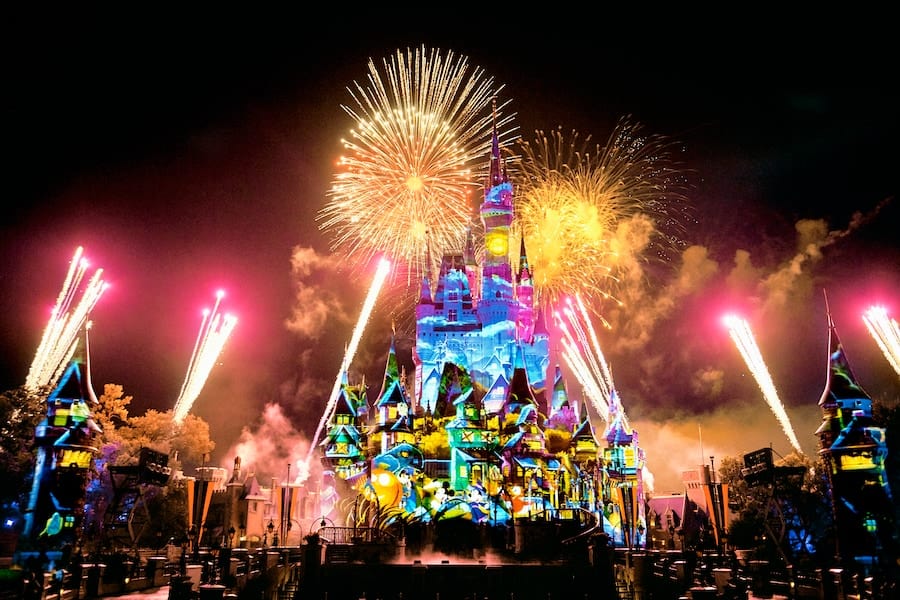 BASIC TOURING STRATEGIES FOR THE EVENT
1. Try to arrive as close to 4pm as possible
This will allow you to maximize the value of your ticket purchase. When you arrive, party
attendees will be directed to a special entrance to receive wristbands. Use these first few hours to get
your wristband to avoid issues later.
2. Decide before you arrive what your priorities for the event will be.
You cannot do everything. Do you want to focus on character meet and greets that normally do
not happen? What about special MNSSHP parades and shows? How much candy, merchandise, and
MNSSHP food/drink do you want? Please, decide before you arrive. The event can feel overwhelming.
Since you cannot do everything in one night, decisions will need to be made.
3. Since you arrived early (you did arrive early, right?), you have a few priorities from 4-6pm.
-You need to get a wristband (unless you used daytime park admission to enter before 4pm having
already gotten your wristband).
-You should get some food and beverage during this. You should consider mobile ordering something
also to save time in queues.
– If this is your only visit to Magic Kingdom during your trip, use this time to experience attractions not
available during MNSSHP, like Jungle Cruise, Carousel of Progress, Country Bear Jamboree, and Mickey's
PhilharMagic. If you must ride Jungle Cruise, then expect a lengthy queue using up much of your pre-
party time.
-If party-exclusive limited in quantity merchandise calls to you, consider buying it now since it might sell
out. For other merchandise, save shopping until later in evening (maybe even after MNSSHP ends.)
– If characters rank as a priority, use this time wisely. Some rarely seen characters appear during this
event. Queues commonly become very long for these characters. Some of the more exclusive characters
may be found meeting before the party event begins, but only for Halloween party guests with
wristbands. I recommend asking cast members when character locations for Jack Skellington, for
example, start. Jack and Sally have come out as early as 4:15pm for some events. However, there are no
guarantees when exclusive characters will start appearing.
4. What to do during transition time from 6-7pm?
-More character photo ops will be available.
-Many of the ride overlays should start during this time.
-Consider doing attractions with historically low wait times like Country Bear Jamboree and
Tomorrowland Transit Authority. The queues for more popular attractions will be longer at this time
compared to later in evening.
5. Hopefully you decided what aspects of MNSSHP are "must-dos" for you. At this point, you need to
execute that plan. At 7pm, everything will be running for the party
-I suggest waiting to "trick or treat" until later in evening for two reasons. One, if you get candy this early
in evening, you must carry it all night. Two, the queues for candy will be longer at this point. Also,
historically, the cast members give out more candy as the night goes on.
– Decide if watching the first parade, usually around 9:15pm, and/or the second parade, usually around
11:15pm. You will need to stake out a spot beforehand. Since the Not So Spooky Spectacular fireworks/
projections show happens only once, usually at 10:15pm, the "Hub" area will be quite congested. If the
fireworks, parade, and the Hocus Pocus Villain Spelltacular show sit atop your priorities, then planning a
viewing area in the "Hub" very early makes a good decision. This will cause you to be unable to do many
other aspects of this event, however. Depending on your plans your could stake out an area around the
"Hub" to view parade, fireworks, and hocus pocus one right after another.
-If willing to view parade outside busyness of the "Hub", the parade route starts in Frontierland, follows
the waterway until it reaches Liberty Square, crosses the Liberty Square bridge, circles Central Plaza in
front of Cinderella Castle, then heads down Main Street, U.S.A., where it ends next to Harmony
Barbershop.
– Speaking of Hocus Pocus Villain Spelltacular, this happens 3 or 4 times a night. First showtime usually
happens at 8:30pm with last showing at 12:00 midnight. If avoiding the congestion with in the "Hub"
area, those two times make for good time to see the show.
-CHECK THE WEATHER! Standard touring strategy involves watching second parade. Historically, less
people watch the second parade. However, parade may be cancelled due to bad weather. If the first
parade happens then bad weather cancels second parade, you are out of luck waiting for second
parade. This guideline also applies to the Hocus Pocus shows.
– After you have decided which shows and parades to view, try to do attractions, character time, and the
other special party activities at other times.
-During the parades is a good time to meet characters. Please be advised that not all characters will be
out during the parade.
-If characters are a priority, do not wait until 11:30 to get in a queue for one. The character queues will
be cut off well before closing time.
6. The merchandise locations normally stay open until 12:45AM. Also, the "Photopass" opportunities
around main Street USA will usually be available for a few minutes after midnight.
The return of MNSSHP brings joy to so many Walt Disney World visitors. If you are lucky enough
to visit then, have fun. Most of all, Boo to You!
Jon Self is an avid theme park fan who has the high privilege to serve as a pastor at an American Baptist Church (fbcmacomb.com) while also trying to find the proper life path with his loving spouse, a bigger theme park fan than Jon. You can follow him at @pastorjonself on Twitter. Jon writes for touringplans.com and uogrubhub.com. He also writes for faithelement.net.
Start Planning Your Disney Vacation Today!
Get a free quick quote from a Pixie at Pixie Vacations.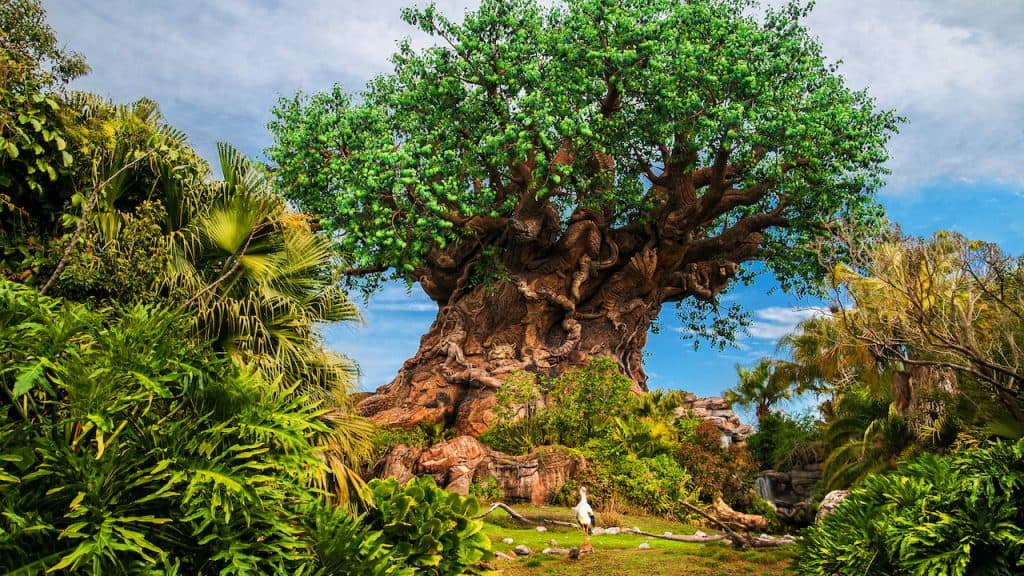 Disney's Animal Kingdom offers a wide variety of dining choices. Which ones are the best places to eat at Animal Kingdom? Roy E. Disney said at Animal Kingdom's official dedication ceremony on April 21, 1998, that "Disney's Animal Kingdom, like the world itself, will...
read more