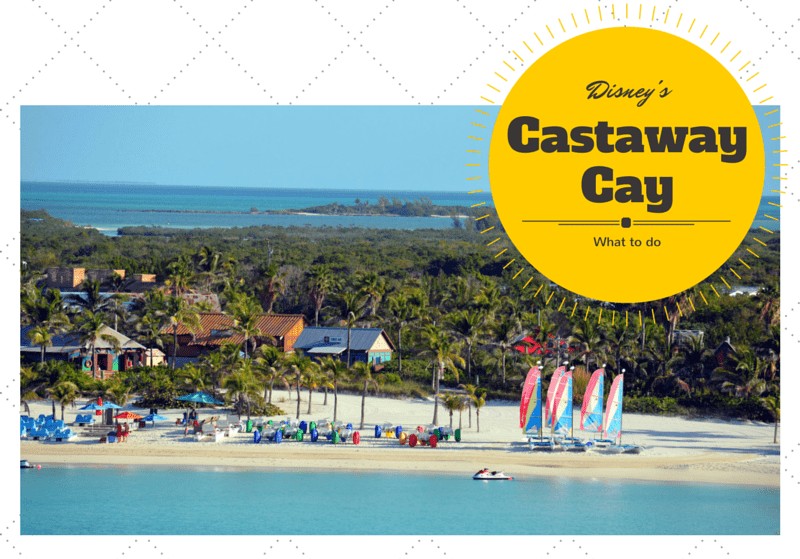 Here are the top 8 things to do at Castaway Cay

Before you book your Disney Cruise, here is everything you need to know about Disney's private island "Castaway Cay" (My top things to do on Castaway Cay).
Disney's Castaway Cay is reserved exclusively for you as a Disney Cruise Line guest. Disney's Castaway Cay is a port-of-call on the Disney Cruise Line Bahamian cruise itinerary. You can make sure the private island is a port-of-call on your Disney Cruise by contacting Pixie Vacations, an Authorized Disney Vacation Planner. The island offers snorkeling, boating, swimming and sunbathing just to name a few things.
Castaway Cay is located in the Commonwealth of the Bahamas and the island is 3.1 x 2.2 miles in size. There is even a Disney post office on the island and you can mail letters back home with the unique Castaway Cay postmark.
The island was formally Gorda Cay in the Abaco Islands, Northern Bahamas. The island was used to make the 1984 Disney film Splash and now if a private island for Disney Cruise Line guests.
Of the 1,000 acres, only 55 have developed for use, leaving the remainder of the island all natural.
1. Serenity Bay
Here is my top pick for Things to do on Castaway Cay for adults.  Serenity Bay is a private paradise on the island just for adults. This secluded part of the island offers a private beach, food and beverage areas and private massage cabanas overlooking the sea.
2. Hide Out
There are also plenty of things to do on Castaway Cay for teens.  Teens can enjoy their own section also. The Hide Out is a secluded area on the island just for them. The Hide Out is off the beaten path but very close to everything. This teen retreat is a great place to soak up the sun and just hang out. It is very close to beach activities, food, ice cream and refreshments.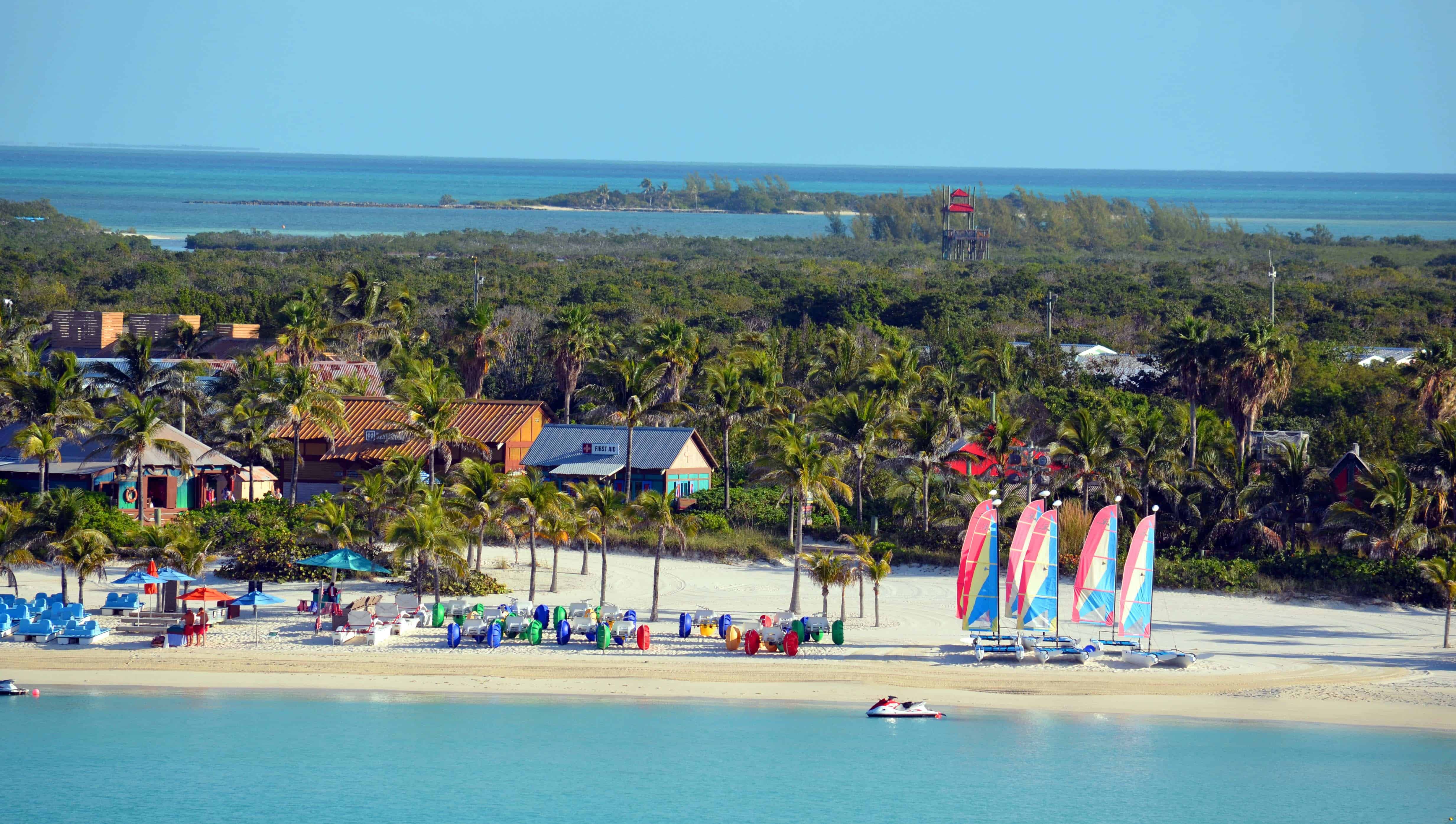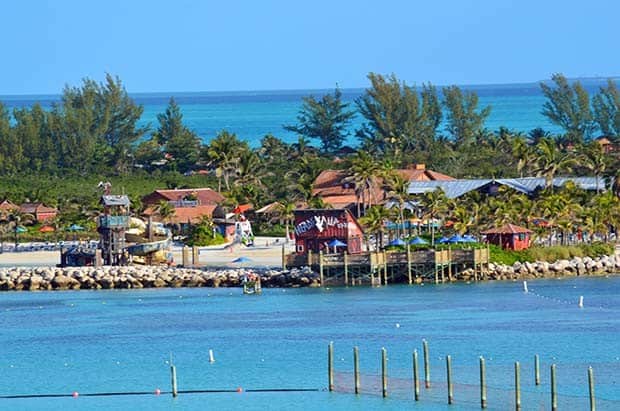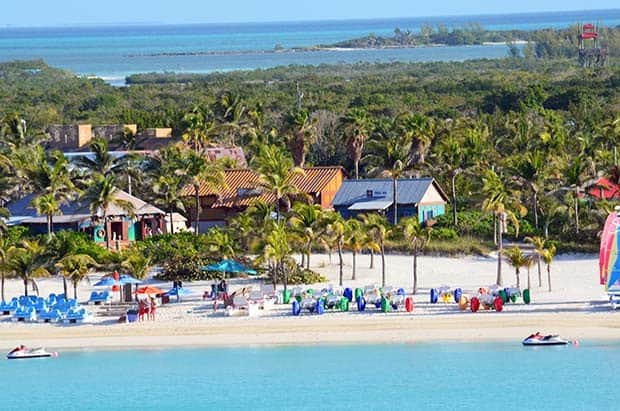 3. Disney Castaway Cay Family Beach
For things to do on Castaway Cay for Families, head to Disney's family beach.  The Family Beach on Castaway Cay offers the perfect beach day for families of all ages with snorkeling, a water play area (pelican plunge), hammocks and floats at the entrance to the enclosed lagoon area. There is pristine white sand perfect for building sand castles, relaxing in the shade under an umbrella, or for taking a dip in the warm water.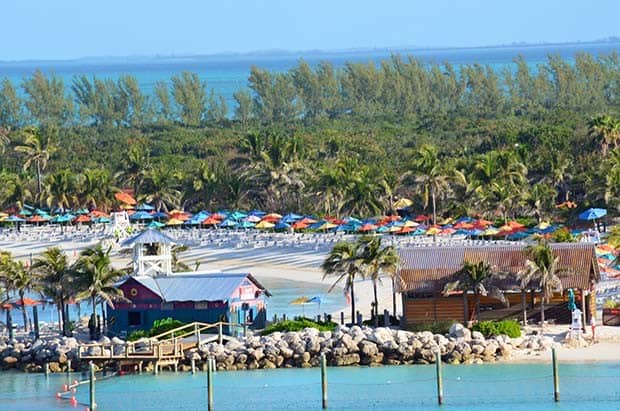 4. Pelican Plunge
Pelican Plunge is a 2,400 square foot floating platform within swimming distance from the shore.  Pelican Plunge has a giant bucket dump that delivers hundreds of gallons of water soaking eagerly awaiting guests.  There are water cannons that you can aim at floating nautical targets and two exciting water slides.  There is an enclosed corkscrew slide and a 140 foot long open slide.  Both slides splash down into the lagoon.
5. Spring A Leak
Castaway Cay also has a water play area, called Spring A Leak.  This area is a great place to cool off while immersing yourself in what appears to be the remnants of a washed away beach dwelling.  You enter the storm ravaged structure greeted by dripping pipes, broken plumbing and hissing misters.
6. Scuttle's Cove
This is a place for the little ones.  Scuttle's cove is a sandy play spot that is supervised by Disney counselors from the ship.  There are organized activities, a playground and Monstro's Point, a giant whale bone excavation site.  The soft wet deck area provides freshwater fun with an array or pop up jets and geysers and bubblers.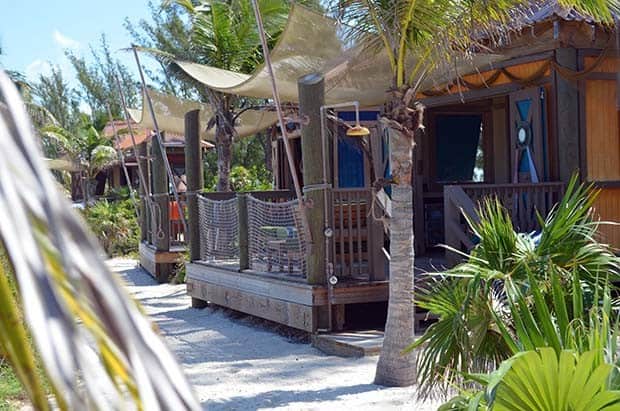 7. Private beach cabanas on Disney's Castaway Cay
You can also rent your own private beach cabana on Disney's Castaway Cay.
Disney Castaway Cay TIP:  Book your Cabana with your Pixie Vacations agent when you book your Disney Cruise.  The cabanas are limited and can book up quickly.
These premium rental cabanas provide the privacy and luxury of a deluxe beach retreat with an option to add the personalized service of a cabana host.  Each well appointed cabana is furnished with comfortable cushioned chairs, luxurious chaise lounge chairs, stylish side tables and a dining table.  Other convenient features include a refrigerator, lockable storage unit, outside fresh water shower and sail cloth for shade on the deck.
Amenities included with your Disney Castaway Cay beach cabana rental:
– Non-alcoholic beverages
– Suntan lotion
– Fluffy towels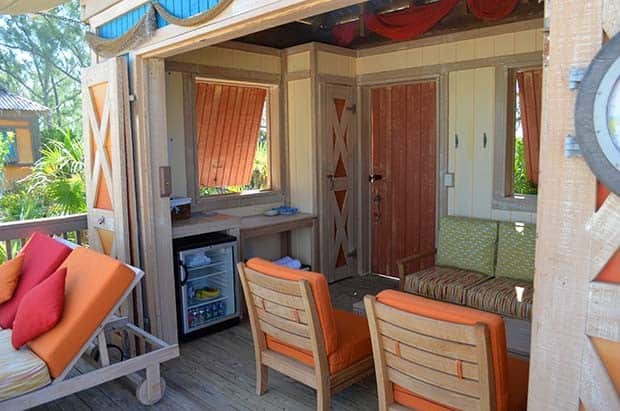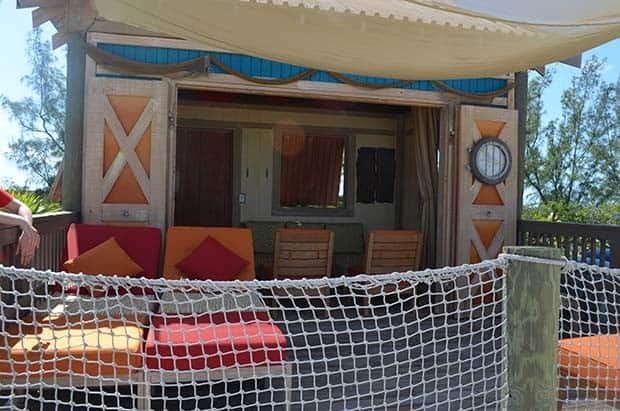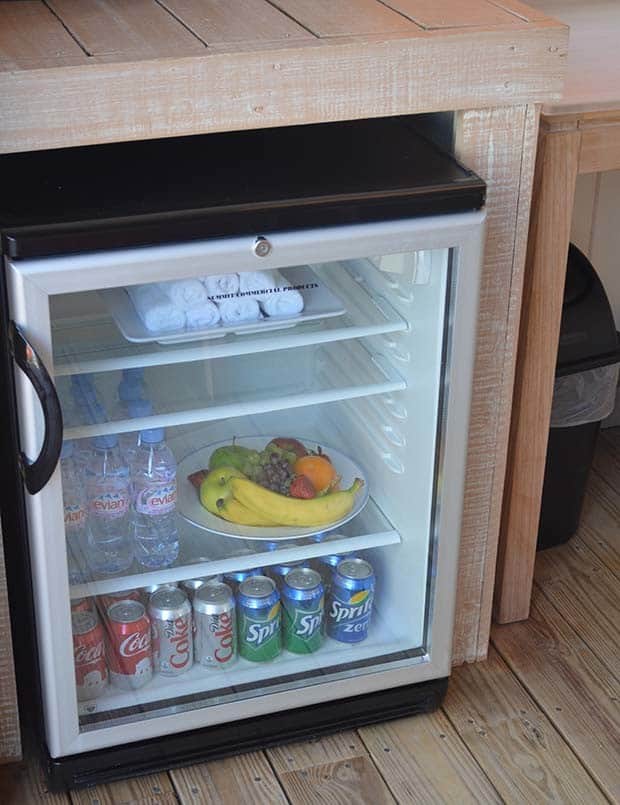 A variety of a la carte services and packages will be offered including special food and beverage options.
8. Disney Cabana Massage
You can book a massage on Disney Cruise Line by why not book a massage on Castaway Cay in a cabana?
Savor the relaxation of a private open air massage cabana overlooking the sea at the adult only beach.  Serenity Bay offers massage cabanas for adults.  You can enjoy a therapeutic massage to a couples massage at one of the eight private cabanas overlooking the ocean.
How to Book your Disney Cruise
To book your Disney Cruise Line Vacation, contact a Pixie at Pixie Vacations, an Authorized Disney Vacation Planner.
Get a Disney Cruise Line Quote.
Or Call: 678-815-1584
Looking for more to do on Castaway Cay?  Read our What to do on Castaway Cay Part II