Don't miss these at EPCOT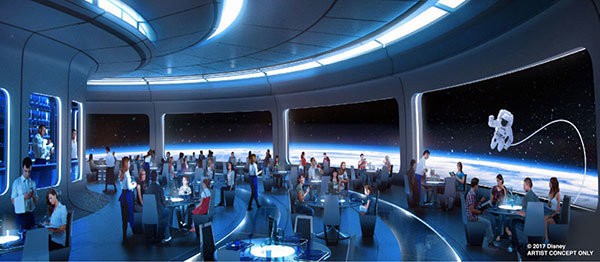 Since its launch in 2003, Mission: SPACE has offered an authentic, NASA-style training and space mission that lets you feel the force of an actual space launch en route to Mars.
But now, Mission: SPACE has a new family-friendly mission to embark on – that will take you on an exciting orbit around Earth. On this amazing new adventure, you'll take in sites like the Hawaiian Islands, Italy's "boot" and the Northern Lights—as seen from space, of course—before finally landing at Kennedy Space Center in Florida. Both Mission: SPACE experiences are now open at Epcot within Walt Disney World Resort.
Plus, in the future, you'll soon be able to dine in a thrilling new restaurant experience that will offer amazing meals and spectacular views from space itself! Located adjacent to the popular Mission: SPACE attraction, this new dining experience will truly take you "out of this world" when it opens in the not-too distant future at Walt Disney World Resort.
Start Planning Your Disney Vacation Today!
Get a free quick quote from a Pixie at Pixie Vacations.