Every week, Disney announces something reopening it seems. 2023 should be a good year to visit Walt Disney World. Below will be a list of a few of the reasons this rings true.
#1 Disney World Anniversary Celebrations
2023 will be a year of celebration at Walt Disney World and the Disney corporation in general.  For example, the 50th -anniversary celebration of Walt Disney World has been going on for a little while.  If you visit before the end of March 2023, you can enjoy this celebration. Like most Disney Parks celebrations, this involves special food and merchandise along with other seasonal events.
Yet, more celebration awaits you in 2023 at Walt Disney World. The 40th anniversary of the Epcot celebration began recently. So, if you are a big fan of Epcot, this might be a good time to get a keepsake from this anniversary celebration.
Now, as confusing as this might be, Disney has a big 100th celebration coming up. Yes, the Walt Disney World 50th is still going on. Yet the entire company has its 100th birthday of sorts soon. The Walt Disney Company celebrates its 100th Anniversary on October 16, 2023. They are calling it the 100 Years of Wonder. We expect many homages to past films, actors/actresses, and music to be a part of this celebration. Of course, special 100th snacks, merchandise, and a few surprises will be involved.  Over at Disney's Animal Kingdom, the 25th anniversary arrives in 2023. The exact day would be April 22nd . In combination with the Earth Day celebration during that time, guests should expect
numerous new themed activities, 25th celebration snacks, and merchandise at Animal Kingdom.
#2 Disney After-Hours Events
The year of 2022 at Walt Disney World saw the return of the Halloween and Christmas after-hours parties. These parties show off what Disney does so well. The shows, parades, and fireworks during these events almost earn the price of admission on their own. Yes, this holiday after-hours parties cost more. Yet, you get to encounter rarely-seen characters, special attraction overlays, and treats of course. In 2023, those events should return bigger and better, In addition, Disney announced that additional after-hours events return in 2023. For example, as of the time of writing, Disney After Hours events will return to Walt Disney World Resort starting January 2023. So far, we know these will happen at Magic Kingdom and Hollywood Studios on select nights. If interested in attending any type of after-hours event, consult with your travel advisor soon. We expect these to sell out.
# 3 New Disney World Attractions
Yes, Walt Disney World makes it easy to make fun of how slowly they build new attractions.  However, in recent years, we have seen Remy's Ratatouille Adventure and Guardians of the Galaxy Cosmic Rewind open. This year, the Tron Lightcycle Run opens in Spring 2023. This long-awaited coaster should draw larger crowds at Magic Kingdom.  
Be sure to listen to the full list of what's coming to Walt Disney World in 2023 on the Mouse Chat podcast.
Also, with the Tron attraction opening, that should mean the reopening of the Walt Disney World railroad again. That may not seem like a major attraction. Still, the relaxing journey around Magic Kingdom on the train makes many people's experiences magical.
In addition, according to Disney's website, "Journey of Water, Inspired by Moana is scheduled to open within World Nature—the EPCOT neighborhood dedicated to understanding and preserving the beauty and balance of the natural world." Guests can explore the wonders of water along an interactive trail that's fun for all ages. This Moana-based attraction is scheduled to arrive in late 2023.  Of course, Walt Disney World offers attractions of all types. Whether you prefer the older attractions or are hyped for these newer ones, 2023 makes a good time to visit.
In fairness, this would not count as a new attraction. However, Fantasmic! has been gone from Walt Disney World for some time. This show with new elements will be there for you in 2023. According to Disney, Fantasmic! will feature a new sequence with a high-energy Aladdin chase with stunts never before seen on the "Fantasmic!" stage, a powerful scene with Elsa set to the song "Show Yourself" that is sure to thaw the most frozen of hearts, and stirring moments with Pocahontas, Moana, and Mulan.  Disney also wanted guests to know that to help choreograph the authentic Chinese martial arts you'll see in Mulan's scene, the creative team brought in Mimi Chan – the original muse and model animators used when bringing the character of Mulan to life for the 1998 animated film.
#4 New Restaurants
Okay, maybe as someone who writes about theme park food, this one revolves around me.  However, new dining options add to the theme park resort experience. In one case, this new dining option will provide some shade in Toy Story Land. We all know that Andy's backyard could use about fifty shade trees, right? Woody's Rodeo Roundup BBQ will serve as a new table-service restaurant within Toy Story Land in Hollywood Studios. We should expect this to offer a wonderful BBQ experience for the whole family. Even if you dislike the food style, the theming with Toy Story characters, and well as character appearances should make a great addition to your visit in 2023.
Speaking of character dining, as of the time of writing, it looks like almost all character dining has returned to Walt Disney World. If you have a beloved character to see, there most likely exists a dining option for you and your group now.
Two other new restaurant concepts arrive in 2023 on the property but outside the parks. The Cake Bake Shop opens in 2023 in Disney's Boardwalk area. As Disney calls it, this "whimsical table service restaurant and bakery" created by Gwendolyn Rogers serves up beautiful cakes in a delightful atmosphere. We know this place will have more than cakes, but we expected wonderful things with this concept.
Over at Disney Springs, the new Summer House on the Lake restaurant opens in 2023. Based on similar restaurants in Illinois and Maryland, we expect another high-quality dining option within the incredible options already there within Disney Springs.
#5 The Things That Make Walt Disney World Special
I understand that this reason sounds weak. Yet, I need to summarize, or this list will need to include fifteen other things. We visit Disney for the magic. Whether it is the characters or the scenery, we love it. You may visit the wonderful attractions and highly-themed lands. We love all the food/music festivals in Epcot. We adore the fireworks even if we are not sure which firework show it is or like a former one. We continue to be amazed by Disney magic with parades. Yes, we wonder if we can afford to stay in a Disney hotel, but we see how great they can be. Maybe you are a distance runner, all the special Walt Disney World races are back in 2023. If you remember a magical meal at Walt Disney World, it might even be better now. There is a plethora of reasons we love Walt Disney World making it a good time to visit in 2023.
Walt Disney World does many things so well. People from all over the world visit here. People save up for their lifetime trip. We do that because Walt Disney World provides something that nothing else can. Maybe 2023 makes a good year for you to visit. If so, feel free to contact a travel advisor to help you so you can be prepared for the many changes at Walt Disney World. I wish you a magical vacation. Also, I wish you a magical time planning a trip to Walt Disney World in 2023. Thanks for taking the time to read these five reasons.
Start Planning Your Disney Vacation Today!
Get a free quick quote from a Pixie at Pixie Vacations.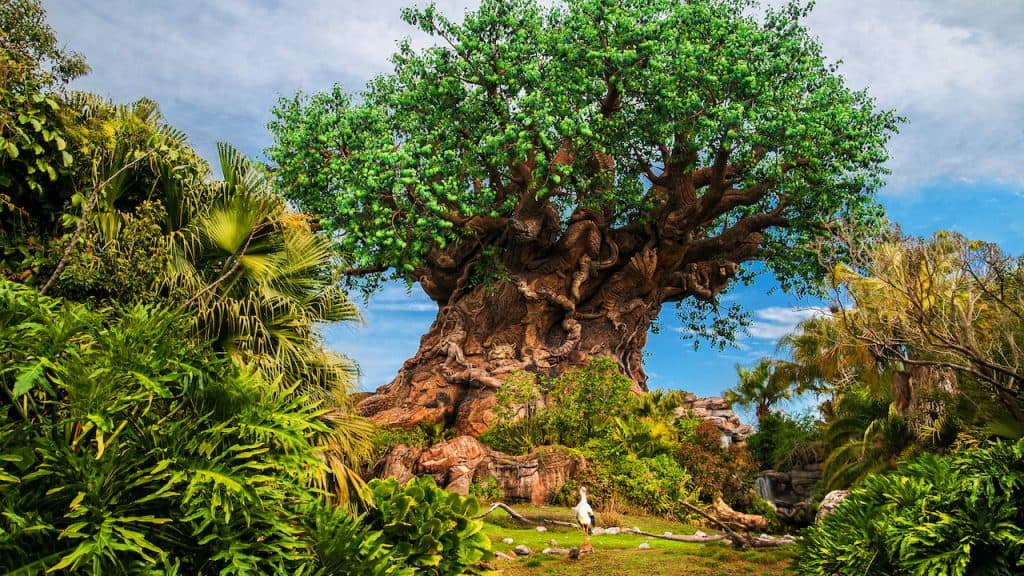 Disney's Animal Kingdom offers a wide variety of dining choices. Which ones are the best places to eat at Animal Kingdom? Roy E. Disney said at Animal Kingdom's official dedication ceremony on April 21, 1998, that "Disney's Animal Kingdom, like the world itself, will...
read more