Walt Disney World Resorts, A chat with the front desk
Just a disclaimer before I dive in, I have only worked Front Desk at a few resorts: Fort Wilderness, Art of Animation, and Caribbean Beach. This is going to be my experience at those resorts. I have not worked at any others for Front Desk and do not know their processes. However, I will try to make this as general as possible with similarities I noticed between the resorts.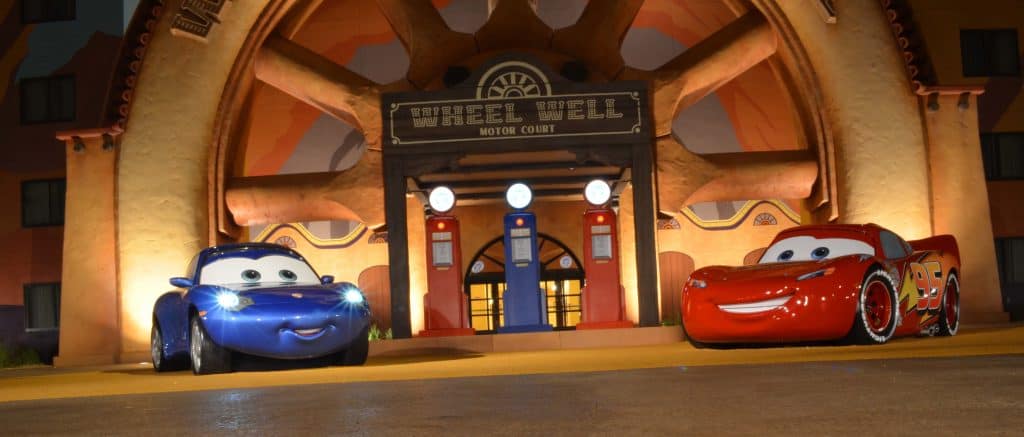 What's Your Favorite Walt Disney World Resort?
Let me start with the fun questions. My favorite resort out of the three I have worked at is Art of Animation. It was where I started my front desk career and it is my home away from home. It is an incredible resort not only because of the fantastic themeing but all of the details and extra touches Disney puts into it that most guests do not even know about. My favorite room has to be the Lion King suite. There are so many bright colors in the room and the sunrise in the bathroom is simply gorgeous. I want to redo my shower to look like that. My favorite in Fort Wilderness are the cabins. It feels like you are still out in the middle of nowhere but you have all the conveniences of your home, like indoor plumbing. My favorite at Caribbean Beach is a water view standard room. I do like the fun, special themeing of the pirate rooms but I prefer the space of the queen beds versus the doubles in the pirate rooms.
How do I get a complimentary upgrade at my Disney resort?
Onto business, the best way to get a complimentary upgrade is to not ask for one outright. You have to ask if that resort has the availability to upgrade and how much that would cost. I know my current resort does it randomly where we have certain periods where we upgrade a good amount of people automatically and then periods where we upgrade no one. It depends on the time of the year as well. If the resort has low occupancy, we might do it as a Magical Moment. The higher occupancy we have, the less rooms we have to play around with, the less upgrades we do. Whenever someone asks me for a comp upgrade as soon as they come up to my desk, it almost makes me view that guest in a negative way. It makes me feel that they want to cheat the system. (Not to say I react that way for every guest who asks for one, just that I do not like when people try to weasel their way out of paying for something other people have worked so hard to be able to afford.)

Increase your chance for a Disney World Room upgrade
To increase your chances, do not do Online Check In. We don't know you want an upgrade unless you physically ask us. As much as people think we are, Disney cast members are not mind readers. It is also better to check in as early as you can. Resorts assign rooms to guests automatically after a certain time so if you check in after about 6 or 7, we already have a room assigned to you and if we are full or nearly full, we cannot switch your room. We have a lot more rooms available when you check in early in the day versus at 9 o' clock at night. It is always a plus to add various celebrations to the room. We want to know that you are on your honeymoon or celebrating a graduation.
Don't be upset if you don't get an upgrade.  If you want to guarantee a specific room category you will need to book it.  An upgrade depends on a great deal of things and most of the time is not in the cards, but if it does happen think of it as an extra magical moment.   I hope this information was helpful for you, spread the happiness and have a wonderful time on your Walt Disney World vacation.