We are back from an amazing time on the Disney Wish.  One thing I love about Disney Cruises is the dining and food.  Your wait staff moves with you from unique dining room to unique dining room so you get new experiences coupled with great service from staff that knows you.
The Disney Wish has three main dining rooms that I want to cover in this article:
Arendelle
World of Marvel
and 1923
Arendelle is based off of the famous Frozen Movie.  I know my kids sang these songs over and over when they were little and again during our dining experience.  Of the three dining locations on our Disney Wish rotation, Arendelle was my favorite.  This is a full dinner show.  Great menu, but if you are not a sea food fan some dishes might not be to your liking.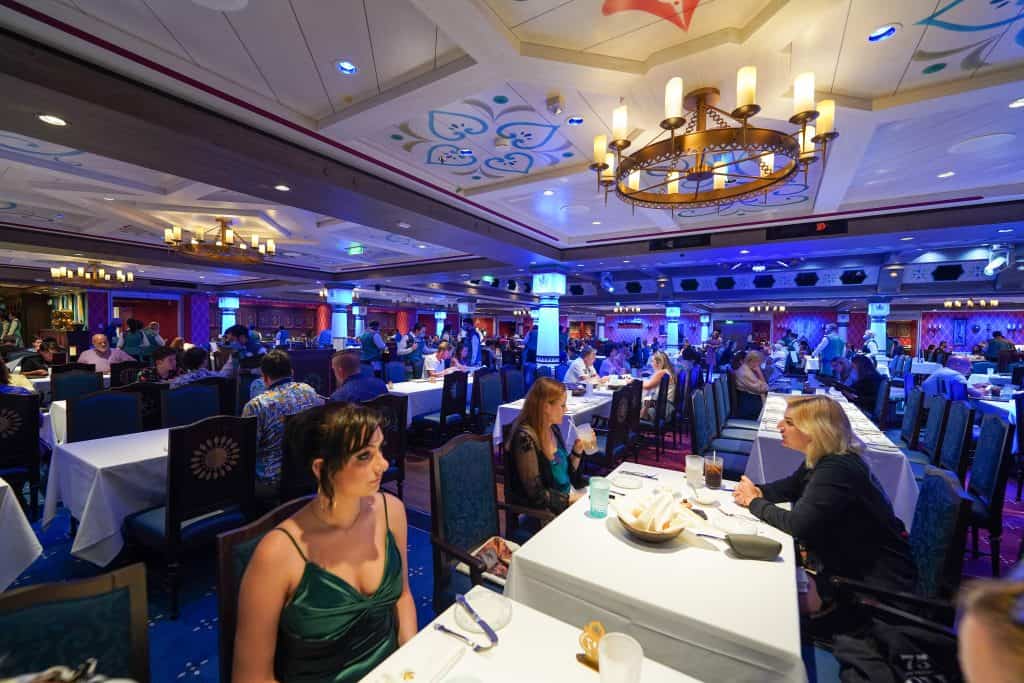 At Arendelle: A Frozen Dining Adventure, you will be treated to dinner and an enchanting show during Disney's first-ever "Frozen" dining experience. You are among honored guests celebrating the royal engagement of Queen Anna and Kristoff, picking up the story right where Walt Disney Animation Studios' "Frozen 2" left off. In addition to captivating theatrical performances, Guests will be visited by friends such as Elsa, Oaken, and everyone's favorite snowman, Olaf, in a completely new way that is exclusive to Disney Cruise Line.
As you dine on extraordinary cuisine infused with Nordic influences, this cozy hall is illuminated by a backdrop of the glittering Aurora Borealis. Throughout the meal, Guests will have the opportunity to join the festivities with tableside crafts, entertaining sing-alongs and a grand finale that'll have everyone in the audience on their feet.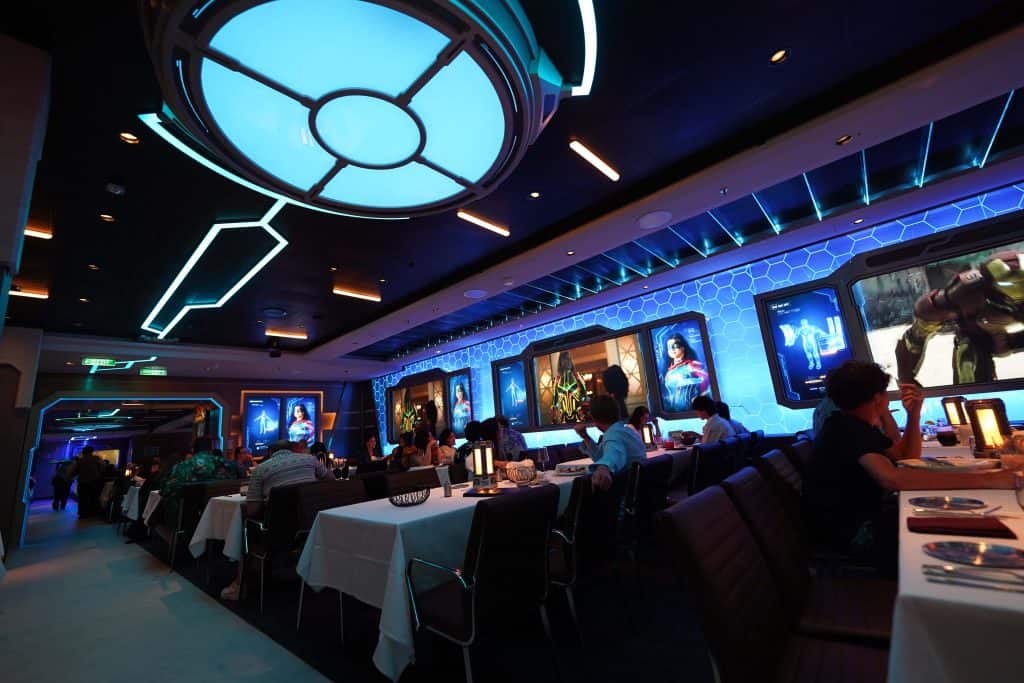 Marvel is a unique experience and if you have kids that are Marvel fans this is perfect.  As a semi-marvel fan I enjoyed the experience, but for me the other two dining nights were my favorites.
Worlds of Marvel is the first-ever Marvel cinematic dining adventure, where families will play an interactive role in a brand-new, action-packed Avengers mission that unfolds around them. Complete with fan-favorite character visits and a few "little" surprises.
At this iconic location, You will be surrounded by state-of-the-art Pym Tech and a signature Stark-itecture style as they enjoy a worldly menu inspired by a mix of real and fictional settings, such as African Wakanda, Eastern European Sokovia and the Avengers' home base of New York City.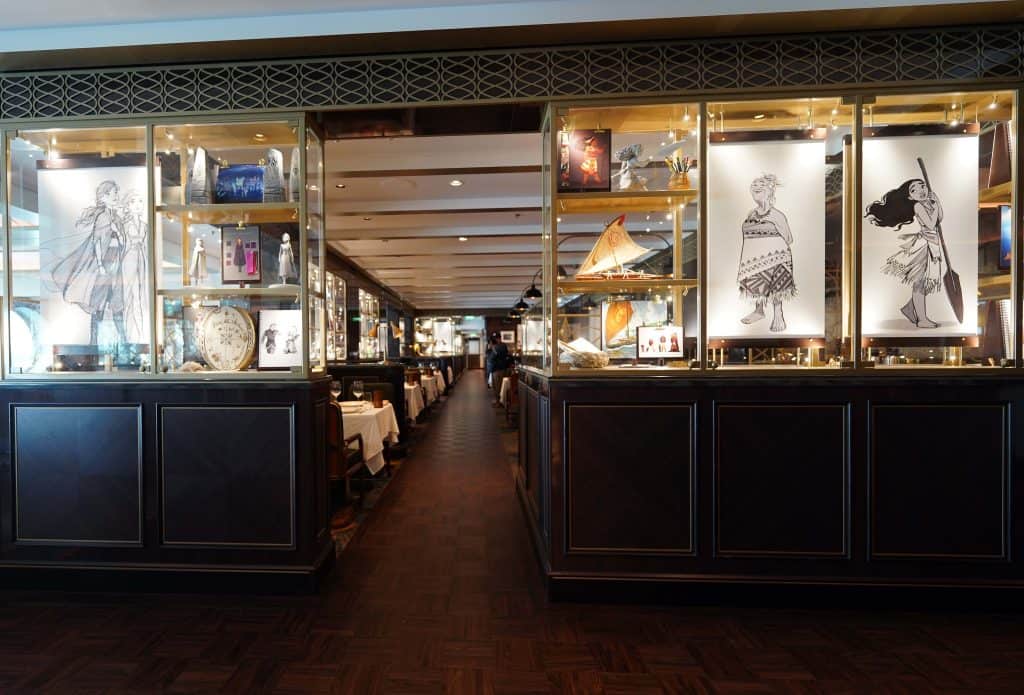 And, if you are fans of Disney history, animation or any combination of the two, then you will love 1923, an elegant restaurant named for the year The Walt Disney Company was founded. As Guests make their way into one of the two dining rooms named in honor of the Disney brothers, they will be greeted by hundreds of drawings, props and sketches that provide an insider's look at the creation of Disney's beloved animations, both classic and modern.
So there are two sides to 1923.  The Walt and the Roy side.  Don't feel slighted if you get the Roy side.  Both sides of the restaurant are really pretty much identical with just different items on display from Disney's Archives.
With a sleek, sophisticated decor paired with gold finishing touches, the dining room hints at the grandeur and glamour of Old Hollywood. 1923 offers culinary delights inspired by Disney's California heritage, showcasing the region's unique blend of Asian, European and South American cuisine.
Start Planning Your Disney Vacation Today!
Get a free quick quote from a Pixie at Pixie Vacations.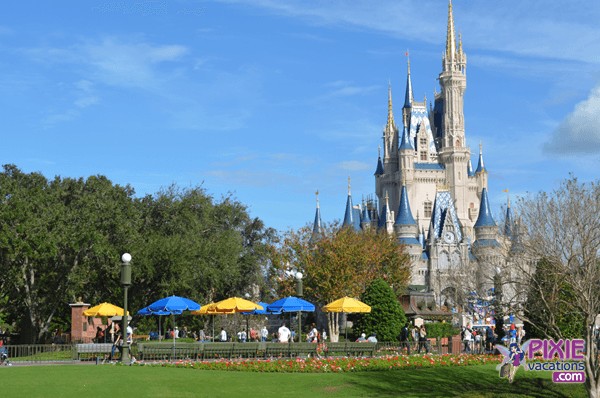 Disney Vacation Packages - There are several ways to save on your Disney Vacation. We have Disney World Discounts that can save you money on your Disney World Resort Room as well as Disney World vacation packages that can save you money on your entire Disney...
read more