I have put together all the pieces for the Disney Cruise Line Treasure Hunt so you can hunt for the Treasure too.  Now to be clear there is no box of gold, but the riddles will unlock something pretty cool for Disney fans.
There are a few key items that came in the box.  If you have not watched the unboxing video of the Disney Treasure, you should first watch it here so you don't miss any clues you might need:
Now on to the Treasure
The first thing inside the box was a letter that says "Open Me".
The letter has two sides. One side is a letter from my long time friend Arthur Quinn.  You can read Arthurs letter to me here:  
(It's easier to open and see the letter on a laptop, desktop, or tablet vs a cellphone)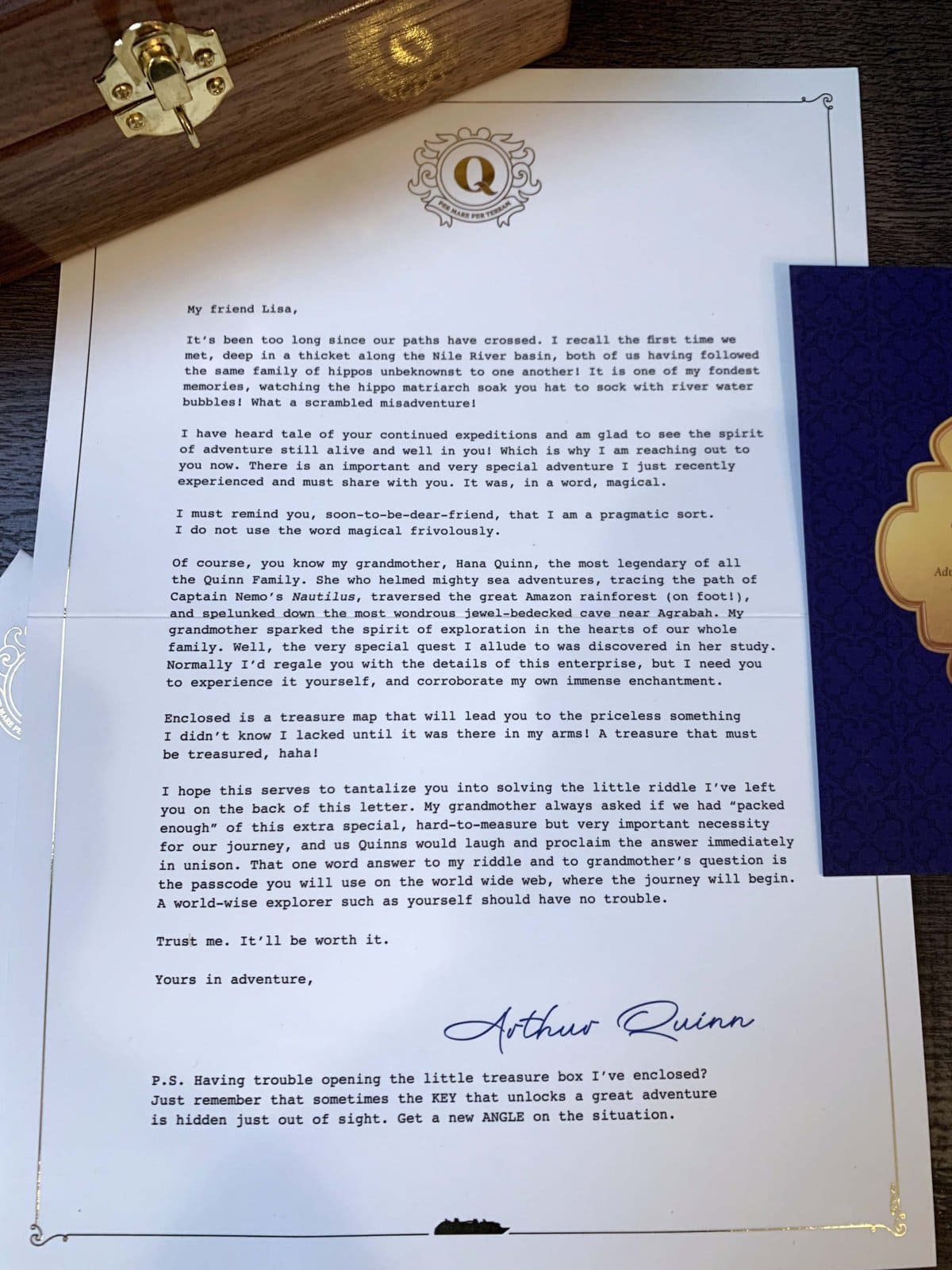 Unlock the Riddle
On the back of the letter from Mr. Quinn are some clues that you need to solve.  Use the front side of the letter as well as the Treasure Map enclosed to answer all five questions.  Then at the bottom of the letter you need to spell one special word to unlock the riddle which will let you access this website here.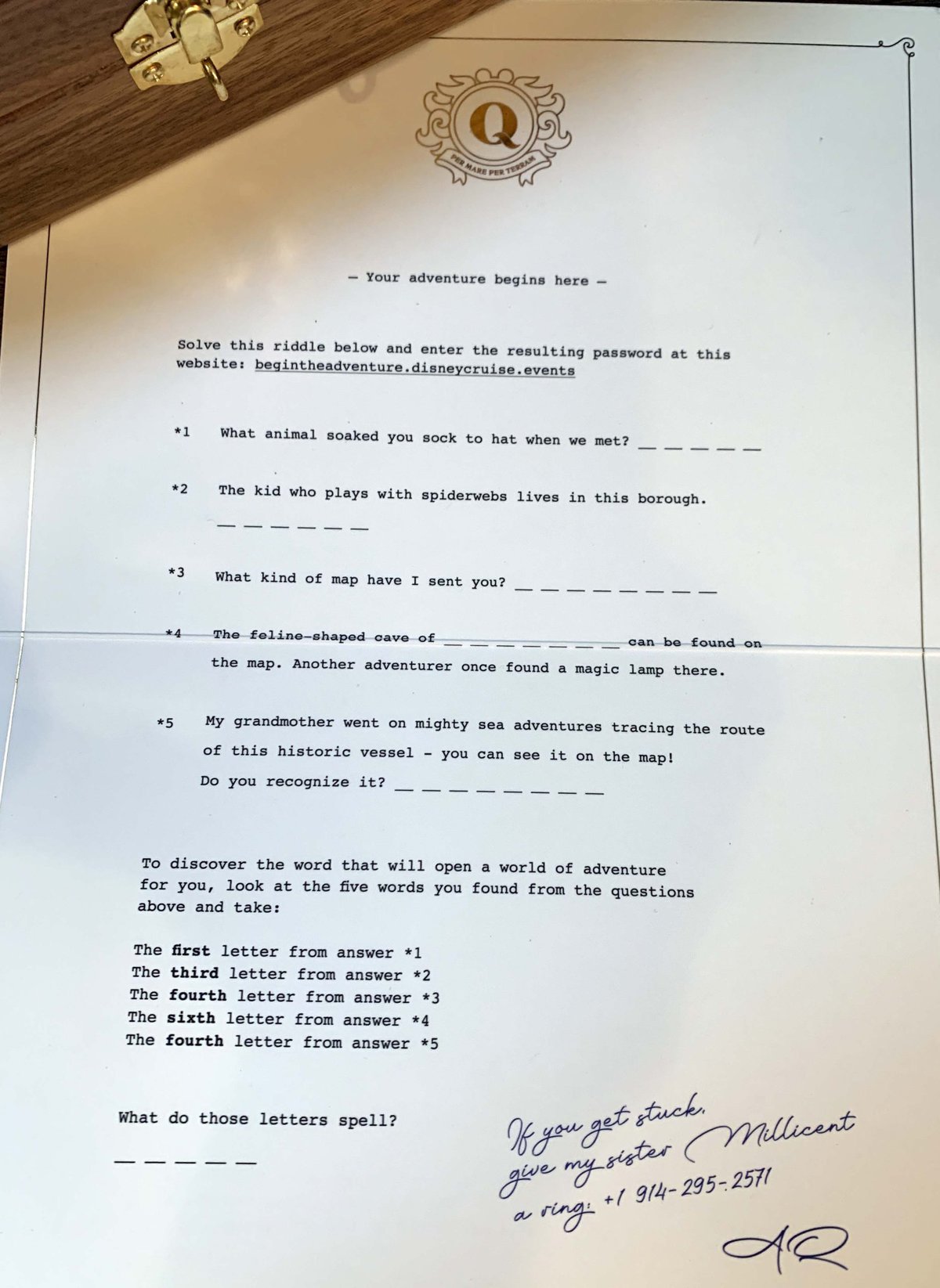 The Treasure Map
Inside of the box from Disney Cruise Line was a Treasure Map.  I already physically unlocked the box for you, so you can see the map to help you solve the Riddle.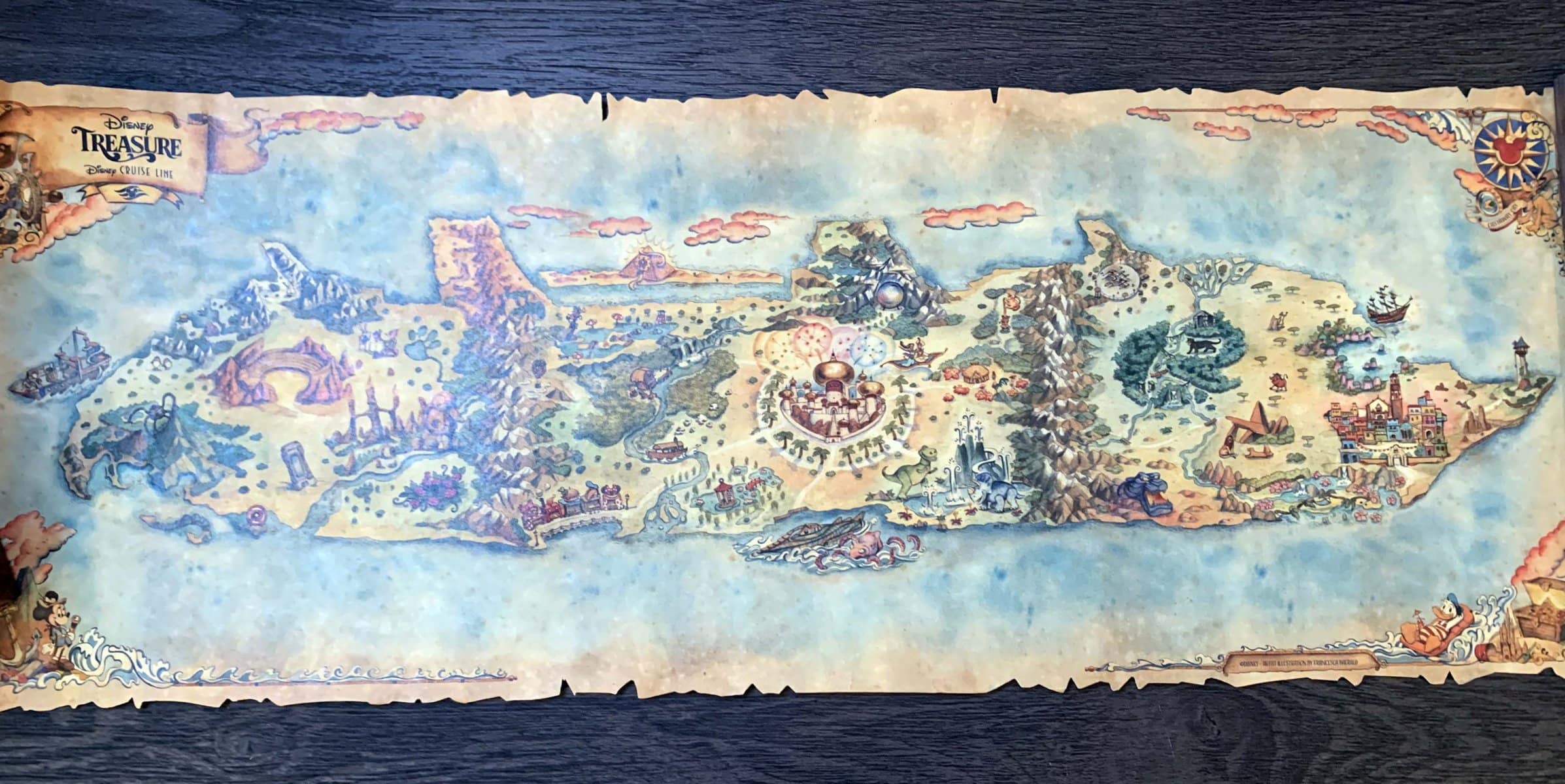 Open the map image on a desktop computer, laptop, or tablet so you can see the entire large scale map.  
Start Planning Your Disney Vacation Today!
Get a free quick quote from a Pixie at Pixie Vacations.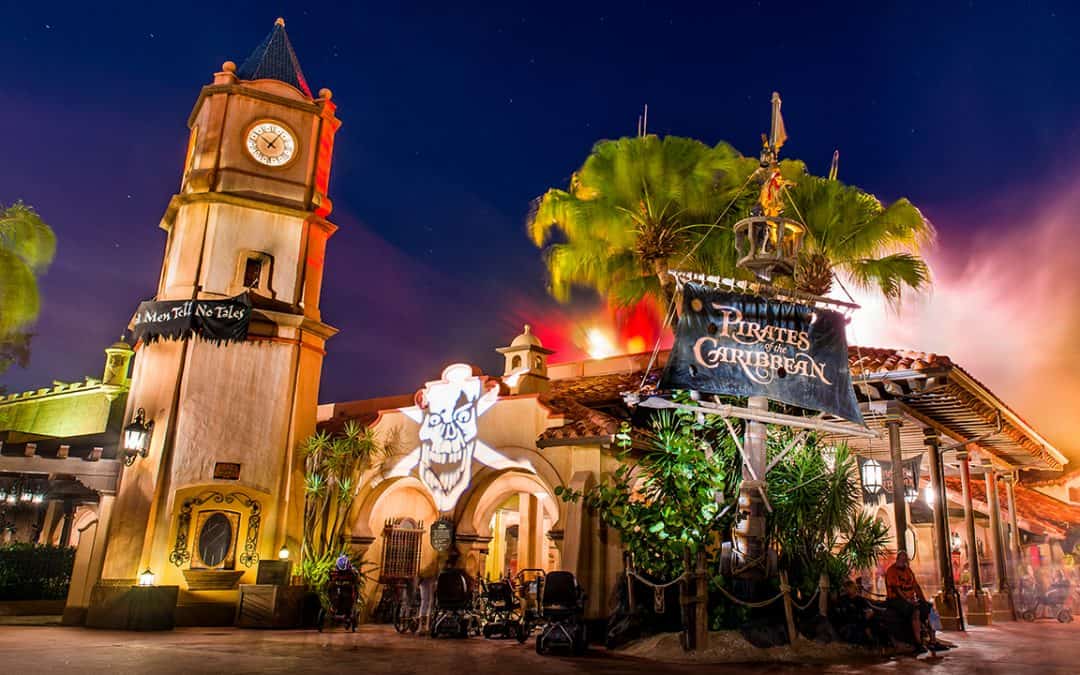 Fall will be here before you know it, and that means it's almost time for one of our favorite events of the year – Mickey's Not-So-Scary Halloween Party! And this year will be particularly exciting with several returning favorites and some all-new experiences. Your...
read more