Walt Disney World offers incredible fun for kids of all ages. However, a common question by parents about Walt Disney World revolves around the best age to visit Walt Disney World.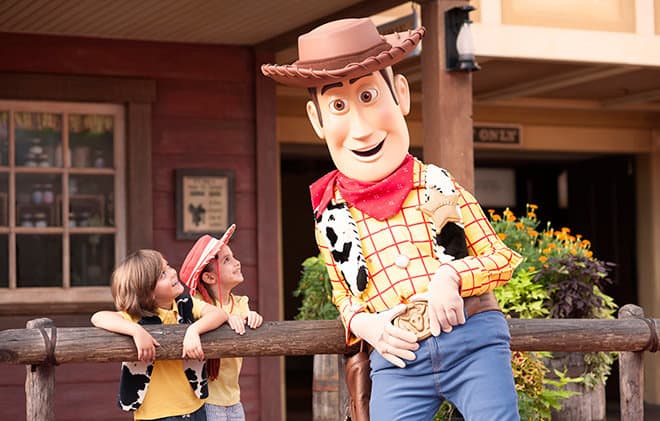 What is the best age to take a child to Walt Disney World? Arguments can be made in many ways about this. Some argue that parents or legal guardians should wait until their children are older. Others suggest that the memories for everyone involve magic, even for the youngest child.
This resource will examine many factors that adults should consider when deciding the best age to visit Walt Disney World with children. Of course, every kid brings different pros and cons for this Disney trip discussion. Each adult raising a child must tailor these factors based on the individual child.
Many factors must be considered before bringing anyone, including adults, to Walt Disney World. This article will run through several of them to help guide your planning. Of course, your PixieVacations travel advisor can help with this also at no cost to you as you plan that Walt Disney World vacation.
Best Age to Visit Walt Disney World: Tickets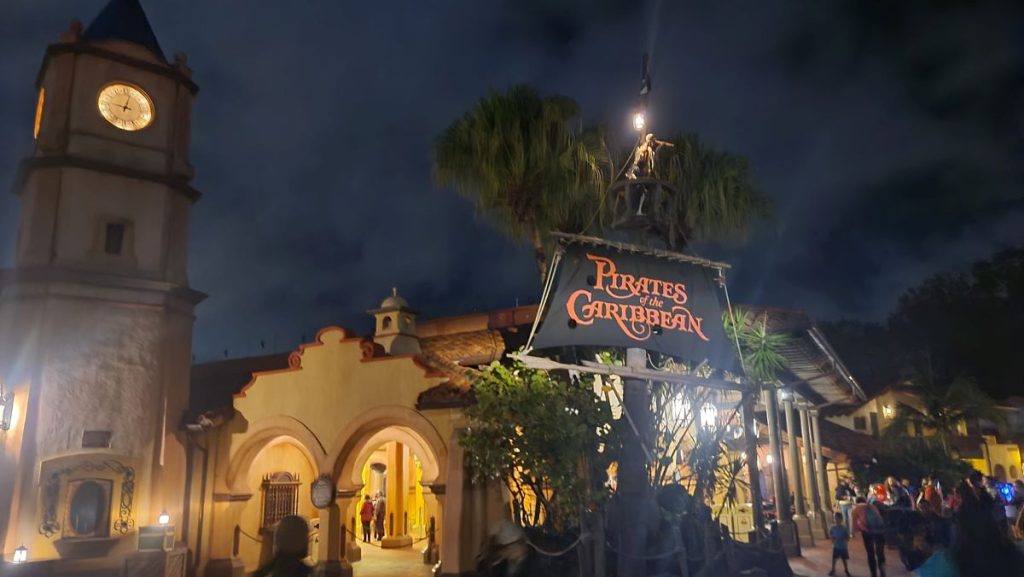 However, your budget serves as one of the first things to consider as you decide the best age to visit Walt Disney World. In fact, a common reason people ask about this relates to ticket pricing. Like most things in life, Walt Disney World does not count as inexpensive. Still, depending on the type of Disney vacation you plan to enjoy, the price starts to look massive.
Most people understand that. Yet, they prefer not to feel money was wasted on theme park tickets especially.
When visiting Walt Disney World, there are three price ticket tiers to remember for tickets and food at the Disney parks. Those tiers are:
Ages 0-2
Ages 3-9
Anyone age ten or above
With this ticket pricing scale at Walt Disney World, if you bring a two-year-old, for example, they can get into all the Disney theme parks for free. However, a six-year-old will cost a child's price. The child's price varies, but they cost a little less than the adult Walt Disney World tickets.
Still, as you may have guessed, your eleven-year-old will cost the same as the adults. Walt Disney World theme park ticket pricing utilizes variable pricing. This means that prices vary based on many factors, such as time of year, the inclusion of park hopping ability, the number of days, and even individual theme parks. Based on that, we advise checking with your travel advisor in planning this portion of your Walt Disney World vacation. You want to purchase the proper ticket media for your Walt Disney World vacation.
On the good news side, children who have yet to reach the age of three will cost nothing to enter one of the four Walt Disney World theme parks. Some people see this as a good enough reason to take small children. That makes this argument based on the cost factor.
I have taken a small child while he was under the age of 3. The experience was remarkable for the adults, seeing his eyes light up at the sight of Tigger and Winnie the Pooh. That memory made the trip worth it alone, especially since the adults had pre-paid tickets.
Nonetheless, that formerly small child does not remember any of that experience. If the trip's goal involves making a lasting memory for the child, then under the age of three might not work for your child.
Best Age to Visit Walt Disney World: Dining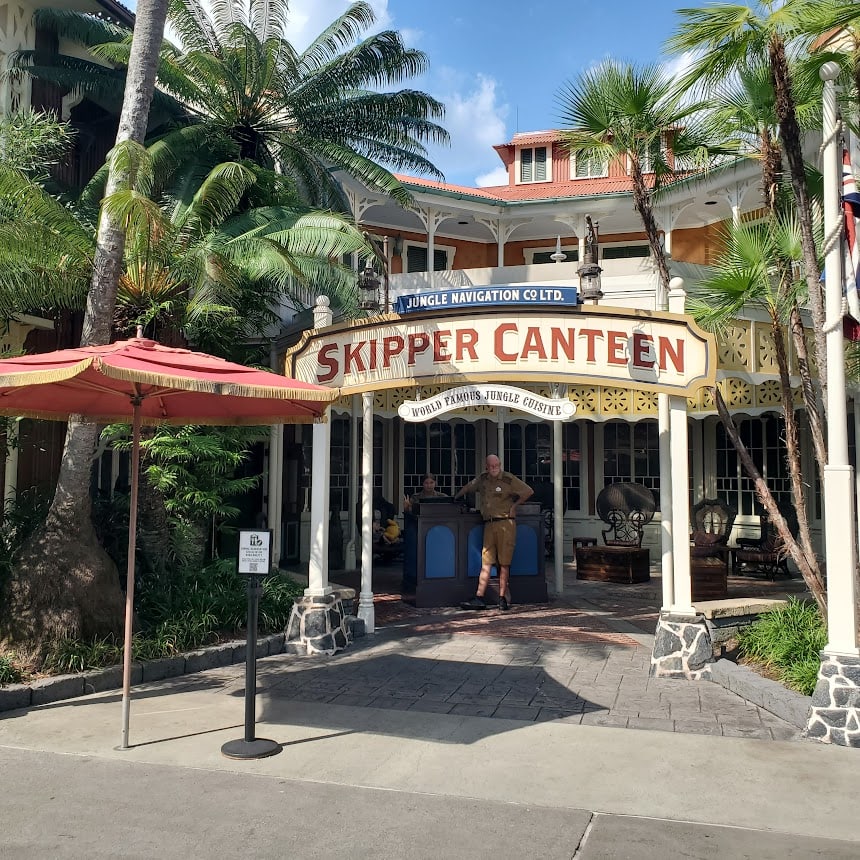 You can also save at Disney World restaurants, depending on the age of your kids. That factor should be considered when planning your Walt Disney World vacation.
When eating at restaurants, anyone can order from the kid's menu. Still, the kids' meal focuses on children with less than adult appetites. Your tween or teen will most likely not be satisfied with a kids' meal.
However, the Walt Disney World kids' meals will work nicely for most kids under age ten. These meals usually include a main entree, a side or two, and a drink. The Walt Disney World kids' meals also provide healthy options.
One way to potentially save some valuable vacation budget money, depending on your child, would be to share an adult entrée with them. This avoids buying a meal that your children will not even finish. Once again, every group structure with kids varies, so adjust your plans accordingly.
Buffet or Family Style Restaurants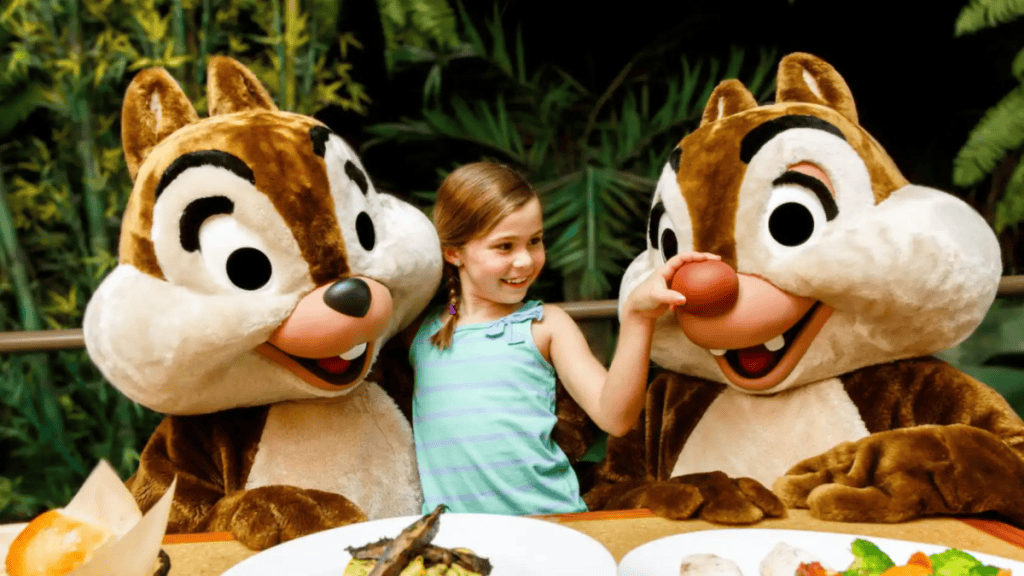 Guests dining at buffet table service restaurants or family-style restaurants will not pay for any child that is under three years old. This style of table service place offers a lower price for kids ages three to nine.
The main issue for planning revolves around children ten or older. These cost the full adult price. What if your twelve-year-old does not eat much or is a picky eater? This leads to some expensive meals, with your child eating three chicken nuggets for $40.
When planning your Walt Disney World vacation with kids, the expense of dining should be factored into the equation. Based on the children in your group, taking some kids to a higher-priced Walt Disney World buffet or family-style dining may not be wise. For example, a $62 character meal where your child eats $5 worth of food might lead to drama. Nonetheless, like most of the ultimate deciding factors, the characteristics of the child involved matter most.
For example, your seven-year-old might eat like a starving teenager. If so, the price of the kid's buffet will look pretty good. In contrast, your child might not eat much in public. If so, more expensive dining might make less sense for your group.
Best Age to Visit Walt Disney World: Attraction Height Requirements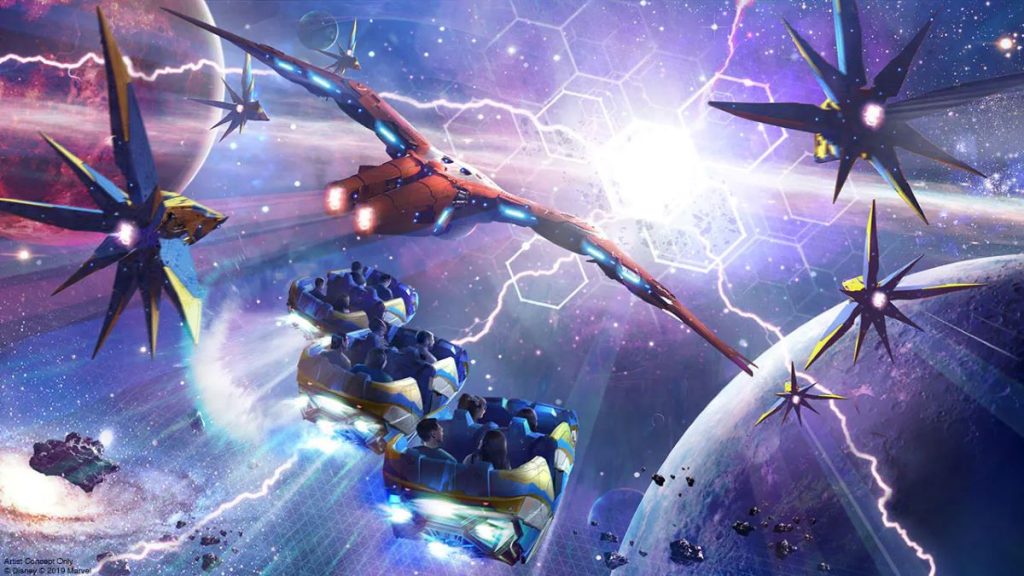 Yet, the next question is, what can they do if we take them while they are super young? Does that matter when considering the best age to visit Walt Disney World?
The height of the children in your vacation group matters. Sure, Walt Disney World makes an excellent family-friendly event. Still, that does not mean some theme park attractions will have no height requirements.
Walt Disney World contains four separate theme parks:
Magic Kingdom
Epcot
Disney's Animal Kingdom
Disney's Hollywood Studios.
Some of these theme parks contain plenty for shorter children to do. However, others have far less for them. We will attempt to simplify that concept.
Magic Kingdom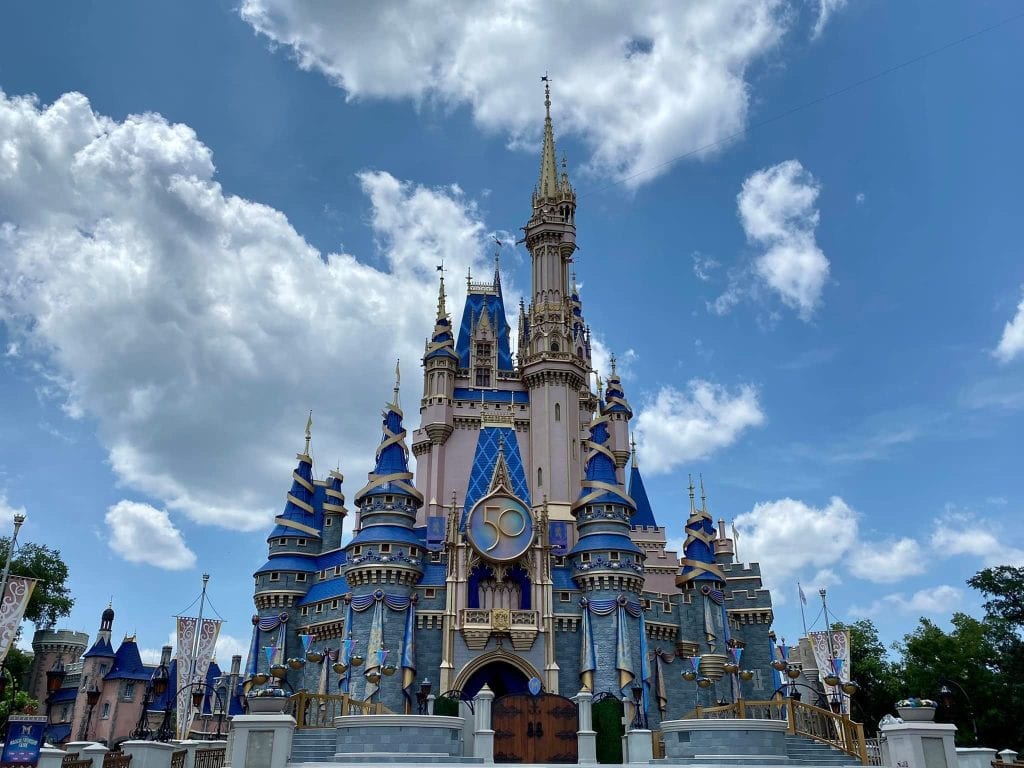 Magic Kingdom has the most kid-friendly attractions. Disney's Hollywood Studios has the fewest. This explains why Magic Kingdom reigns as the top theme park for families with young children to visit at Walt Disney World.
Magic Kingdom presents guests with plenty of characters, too. At Magic Kingdom, guests will find areas to meet Disney Princesses, Mickey Mouse, Winnie the Pooh, Ariel, and more!
Over 25 attractions at Magic Kingdom have no height requirement. Everyone in the group can do these attractions together.
The six rides that height requirements may be an issue with small children are:
The Barnstormer – Guests must be 35 inches tall
Big Thunder Mountain Railroad – Guests must be 40 inches tall
Seven Dwarfs Mine Train – Guests must be 38 inches tall
Space Mountain – Guests must be 44 inches tall
Tomorrowland Speedway – Guests must be 32 inches tall
Tron Lightcycle / Run – Guests must be 48 tall.
Now, in fairness, you might not want your young child to ride The Haunted Mansion, but they could. The Pirates of the Caribbean might scare some children, so bear that in mind. Once again, overseeing a child means that what works for you may not work for others and vice versa.
Epcot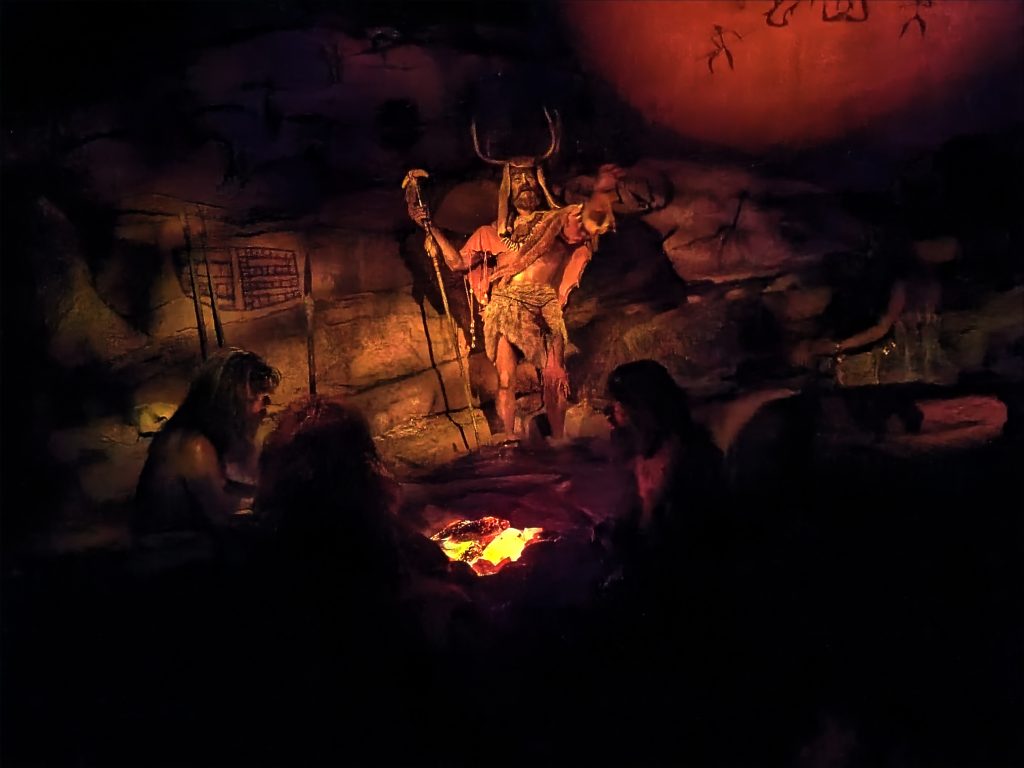 Epcot is typically thought of as an adult theme park. For example, the countries of the World Showcase entertain adults endlessly. Still, kids can grow bored of walking and looking.
Yet, Epcot offers plenty for kids to do. Epcot has several slow-moving attractions that the entire family can enjoy. The World Showcase area allows kids to participate in a scavenger hunt of sorts. These KidCot areas help kids engage with the countries.
Epcot currently offers only four rides with height requirements to be concerned about if traveling to Disney World with kids. Those rides are:
Guardians of the Galaxy: Cosmic Rewind – Guests must be 42 inches tall
Mission: SPACE – Guests must be 40 inches tall
Soarin' Around the World – Guests must be 40 inches tall
Test Track – Guests must be 40 inches (102 centimeters) tall.
Disney's Animal Kingdom
Disney's Animal Kingdom allows guests to enjoy animals and a theme park all at the same time. Guests can experience and interact with the animals here. However, this park offers some excellent shows, various attractions, and, of course, rides.
The Tree of Life near the entrance to the park serves as the icon of Disney's Animal Kingdom. Not only is there a show within the Tree of Life, but the trails near and around it provide plenty of great views of the animals. Kids may enjoy checking out all the animals carved into the trunk of that prop.
Regarding the show inside The Tree of Life, It's Tough to Be a Bug. This attraction uses several effects that might scare small children.
Still, Disney's Animal Kingdom contains several rides for all heights. There are four attractions with height limits which are:
Avatar Flight of Passage – Guests must be 44 inches tall
DINOSAUR – Guests must be 40 inches tall
Expedition Everest – Legend of the Forbidden Mountain – Guests must be 44 inches tall
Kali River Rapids – Guests must be 38 inches tall.
Even if the children in your group are tall enough, two of these attractions, DINOSAUR and Expedition Everest, might scare some children. Also, the ride vehicle might be challenging for some children when experiencing Avatar Flight of Passage.
Disney's Hollywood Studios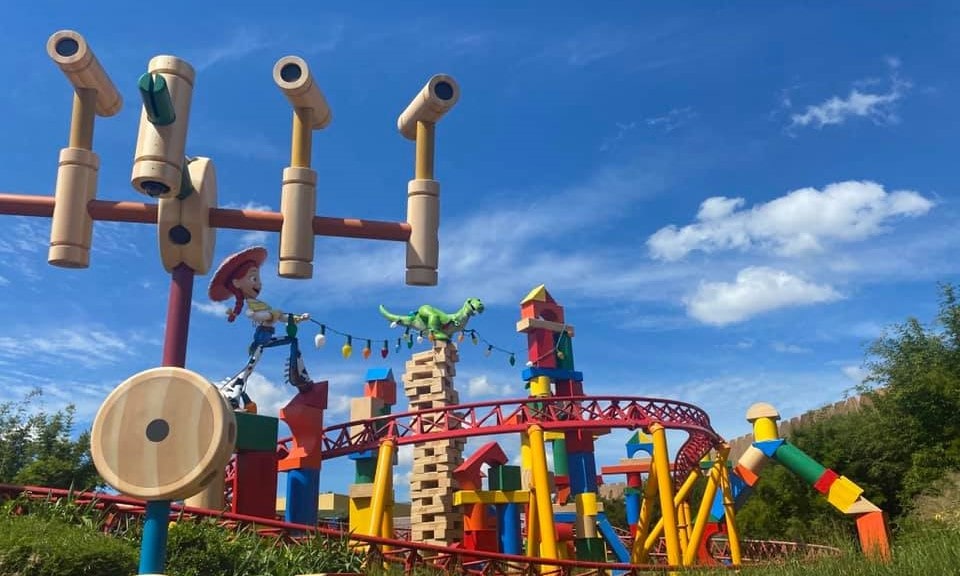 Disney's Hollywood Studios is the theme park requiring the most preparation for groups with kids. With the addition of Star Wars Galaxy's Edge and Toy Story Land, this theme park looks different than six years ago. This theme park appeals more to older children than younger ones.
Most rides at Disney's Hollywood Studios have height requirements. This fact limits options for younger kids. Still, many shows and character interaction opportunities will appeal to young kids. However, only a few rides can be ridden by kids of all heights.
The attractions with height requirements at Disney's Hollywood Studios include:
Alien Swirling Saucers – Guests must be 32 inches tall
Millennium Falcon: Smugglers Run – Guests must be 38 inches tall
Rock 'n' Roller Coaster Starring Aerosmith – Guests must be 48 inches tall
Slinky Dog Dash – Guests must be 38 inches tall
Star Tours – The Adventures Continue – Guests must be 40 inches tall
Star Wars: Rise of the Resistance – Guests must be 40 inches tall
The Twilight Zone Tower of Terror™ – Guests must be 40 inches tall
Depending on the height of the children in your travel party, some attractions must be planned carefully for your group to enjoy them. If you do, Disney's Hollywood Studios makes a good day, no matter the height of children in your group.
Best Age to Visit Walt Disney World: Rider (or Child) Swap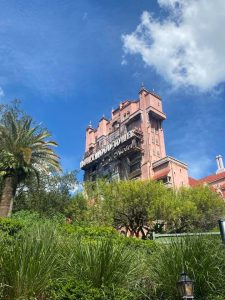 If you have a child that falls under some of the height requirements and another child that doesn't, Walt Disney World has a rider-swap option. This is sometimes called a child swap.
We have used this several times. When you arrive at the desired attraction, please let the cast members know you plan to use the rider swap feature. They will walk you through the steps of this process.
One of the adults will ride with the child tall enough while the second adult waits, then the adults switch. This system works far better than it sounds in print. Walt Disney World knows how to handle these circumstances.
Best Age to Visit Walt Disney World: Shows
In addition to rides, the four Walt Disney World theme parks have entertaining shows that kids will enjoy. Shows like Festival of the Lion King at Disney's Animal Kingdom should appeal to kids of all ages.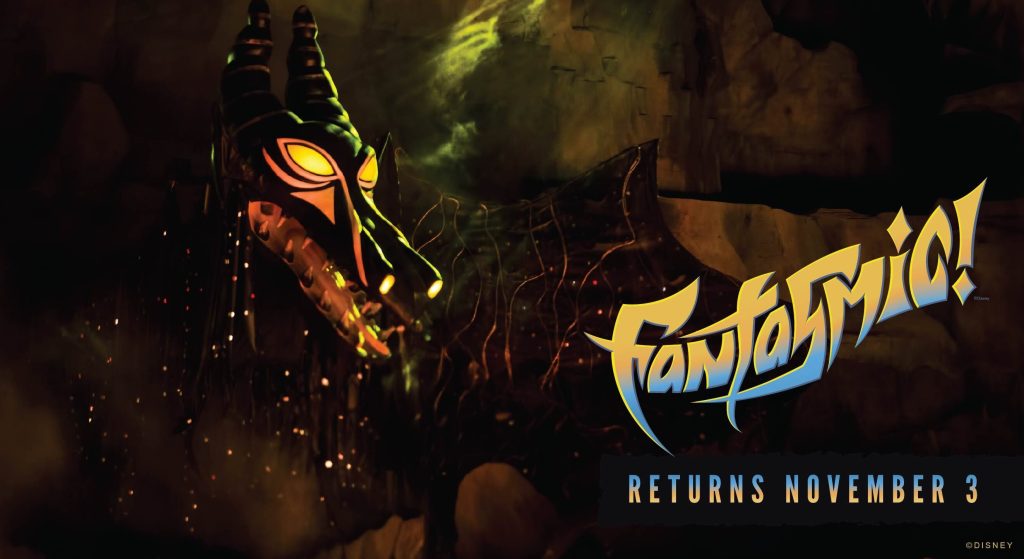 In addition to character encounters, some nighttime shows happen at the Walt Disney World theme parks. If your child can handle the waiting, these nighttime spectaculars with fireworks should cause plenty of excitement from everyone in your group. If the children can make it through the crowds and long day, then the Fantasmic! show at Disney's Hollywood Studios makes an excellent example of something that kids will be enthralled by.
Best Age to Visit Walt Disney World: Family Memories
When kids are young, it can be an incredible time to take advantage of the discounts while experiencing Walt Disney World. However, this often leads to a bigger question about the memories made. Will your young children remember this life-changing trip? Walt Disney World family vacations create memories that last a lifetime. I enjoyed taking a child when their admission prices were nothing or discounted. Still, nothing qualifies as perfect.
Will they remember this trip? Any parent asked this question first for the betterment of their child and family. However, you might ask if this fabulous but expensive vacation is worth it if the child remembers nothing. Of course, you can have both concerns.
Few things match the joy and happiness of small children at Walt Disney World. Whether amazement at a Disney character or laughing while on a ride, adults never forget their child's excitement at Walt Disney World.
However, as mentioned earlier, they might not remember running to hug Tigger as a two-year-old. This might happen even when you place the large photo print that you overpaid for that day in front of them.
Children under three are doubtful to remember the Walt Disney World experience. Still, you will remember it forever! Now, your memories will be different than other families' memories, and that is okay.
Though every kid is different, children becoming school-age should remember far more than preschoolers.  One never knows what core memories will stick with children.
So, if you want to visit Walt Disney World with kids, you will surely remember the event, even if they do not. Of course, we live in an era of cameras on our mobile phones and social media, so the proof of the trip will always be around.
Best Age to Visit Walt Disney World: Older Kids
As children get older, the magic could start to fade. When deciding the best age to visit Walt Disney World with kids, adults should check on the child's interests. Yes, this can be challenging, depending on their personality.
Kids begin to get interested in other things besides meeting Mickey and Minnie. Now, Walt Disney World offers more than just the classic characters. Star Wars plays a prominent role at Walt Disney World. Marvel enters the picture, too. If those pop culture fandoms appeal to your older kids, then Walt Disney World makes sense for everyone. Nonetheless, the adults in the room should make final decisions.
A Few Final Thoughts for Best Time to Take Your Kids to Walt Disney World
No one can decide the best time to take your kids to Walt Disney World but you. Nevertheless, here are some final guidelines to help with this decision.
Children Under Three Years Old:
They get into the theme park for free.
Many attractions cater to this age group.
Will they nap in the stroller? Do you want to bring all the supplies needed for a small child to a major theme park?
Do you need them to remember the trip?
Children Ages Three to Nine:
They receive discounted admission to the theme parks.
What type of eaters are they? Will kids' meals be okay?
How do they handle the heat and plenty of walking?
Does your child enjoy Disney movies and cartoons?
Have you taken them to amusement parks or state fairs? Do they enjoy the rides at those? Will they enjoy the Disney variety?
If they throw a fit in the middle of your vacation, how will you handle it?
How tall are they? Will they be upset not being able to go on a ride like Slinky Dog Dash if they are an inch too short?
Have they encountered costumed characters before? How did that go?
Are you willing to visit around their school, music, and athletic schedules?
Children Aged Ten and Above
They will be full price.
They will remember the vacation.
Height restrictions should not be a concern.
Of course, school schedules will be tougher to work around.
Will they still be interested in the Disney experience?
Are you okay paying Disney adult meal and ticket prices for the child?
Do you want to ride the more thrilling Disney rides with them?
Since there is no ideal best age to visit Walk Disney World, the decision comes down to adult evaluations of the kids in the travel group. However, based on all the magic at Walt Disney World, there is no wrong time to take kids.
Nonetheless, if we must answer this query, a child aged between five and eight might have the optimal experience at Walt Disney World. If you will only be visiting Walt Disney World for a once-in-a-lifetime vacation, then those ages make the most sense to us. We based this on a lower price point for meals and tickets combined with a good chance they will remember this magical experience.
Of course, this decision comes down to so many factors. We hope this resource helped guide you in terms of some concerns. However, most importantly, Walt Disney World offers something for everyone, regardless of age.
Remember, the staff at PixieVacations.com will be happy to help with any questions. Their services come at no cost to you. Also, they will be there to help you if something goes awry. Enjoy your vacation, and happy planning!
Jon Self is an avid theme park fan. You can follow him at @pastorjonself on Twitter. Jon has been writing and editing in the theme park media world for some time. He also writes for several "foodie" sites and in the faith-based world at faithelement.net
Start Planning Your Disney Vacation Today!
Get a free quick quote from a Pixie at Pixie Vacations.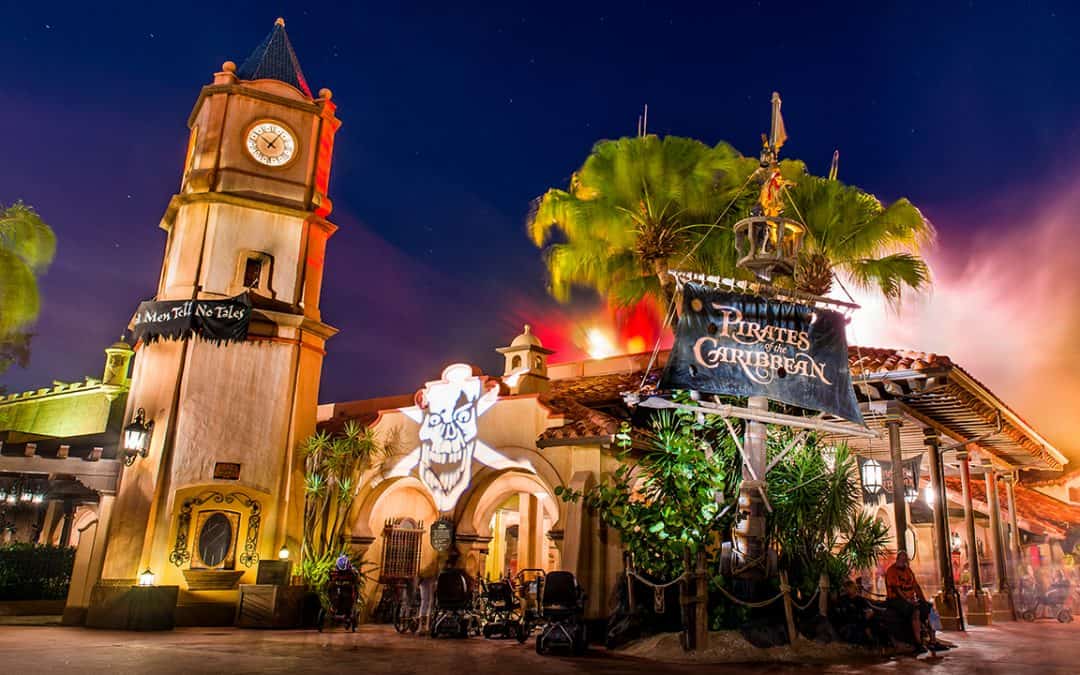 Fall will be here before you know it, and that means it's almost time for one of our favorite events of the year – Mickey's Not-So-Scary Halloween Party! And this year will be particularly exciting with several returning favorites and some all-new experiences. Your...
read more