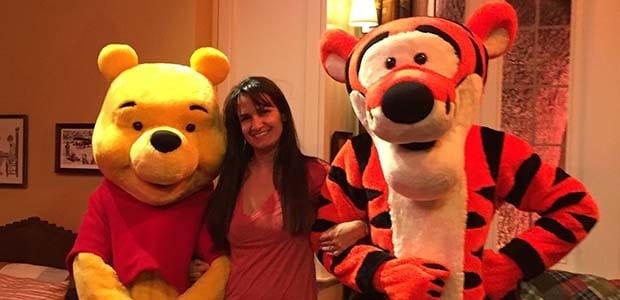 Hi my name is Anna and thanks for viewing my page.
I love Disney!! Been to Disney 11 times and every time I go discover something new and exciting. First I enjoyed going as a child with my parents, then with my hubby as an adult. AND now i am having the best times ever at Disney- taking our daughter there! Already at 2 yrs old she loves Disney and had a blast when we took her in Nov 2010. Whenever a Disney commercial comes on tv she instantly says "Minnie". The "MAGIC" is already in my toddler.
I love helping others plan their magical vacation. Whether it be a family of 4 or a large group of 20- let me take the time to help build a memorable vacation for you 🙂
Please select my name on the quote form when requesting a Disney vacation quote.