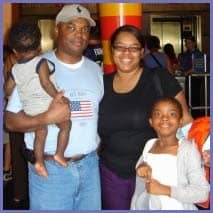 Hello, my name is Raquel!
I am married with two children, an 8 year old and a very active 2 years old. We are a true Disney family.
When I was younger, I remember watching the Disney parades every year on TV, and ordering those "famous" VHS vacation tapes. My family knew that I had a love for Disney even though I did not take my first trip until I was 28 years old with my husband. From that time, I have been hooked and cannot imagine vacationing any other way.
I am a natural planner, and for me, that is the part that makes it worthwhile.  We have stayed off and on property, visited Disneyland and have taken several Disney cruises. Each provides a different special memory that we will never forget.
I can assist with all aspects of your vacation from beginning to end. I am here to guide you through the process :o).
I cannot wait to get started assisting you on your magical journey of vacations :o)!