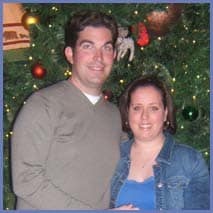 Hello!  My name is Angela and I would like to share with you a little bit about my love and passion for all things Disney!
As a child I grew up watching all the classic Disney movies and television shows.  I often found myself lost in the magic of Disney's story telling and characters.  Finally, in 1991, after years of watching my favorite Disney characters come to life on screen, I took my first trip to Walt Disney World.  From the very first time I strolled down Main Street, I was in love.  I will never forget the beautiful colors, the wonderful music, the smell of fresh baked cookies, or the first time I saw Cinderella's Castle sitting on the horizon.  The perfect word to describe that first day in the Magic Kingdom Park is simply…magic.
Here I am nearly 16 years later and every time I walk down Main Street I feel just like that little kid engulfed in the magic only Disney can provide.  While every vacation provides good times and memories to be had, Disney has a way of providing something no other vacation can.  This special something is known as the Disney Difference.  It is this difference, or magic, that keeps my husband and I returning year after year.
A Disney vacation can be like no other vacation you have ever embarked upon, and with a little of my very own pixie dust, I can assure you will have a truly magical time!  Please contact me for a no obligation quote and let me provide you with my FREE concierge level services including:
Extensive knowledge of Disney resorts, ticketing, and dining options to ensure you get a vacation customized to you
Booking of all your dining reservations to make sure you are getting the most out of your visit
Daily discount monitoring to guarantee you are getting the best price on your magical vacation
Vast knowledge of those special Disney touches to provide your party with an once in a lifetime magical experience
So have some faith, trust, and let me provide your pixie dust!
Please select my name on the quote form when requesting a Disney vacation quote.
Magically Yours,
Angela Dawn