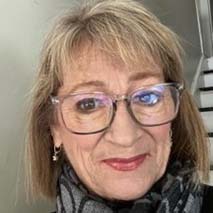 Jenn Alio
I reside in Toms River, NJ with my husband Sal. My two daughters are grown and Mom's themselves. Kendall is 34 with two boys and Anna is 28 with her newborn daughter.
We have traveled to Disney, since 1976, and have experienced many adventures over the years, including introducing both of our daughters to Disney's fantastic College program – which they each did twice, new Park openings, my favorite "the Food & Wine festival at Disney's EPCOT park" and many other events.
My vacation passions include theme Park travel, Cruises to new destinations and just about anywhere that is away from my day-to-day routine. I have traveled with tweens, grand parents, toddlers and now infants planning experiences for every age group.
I get excited just booking an airline because that means I'm about to go on a new adventure!
Let me help you make your vacation dreams come true…