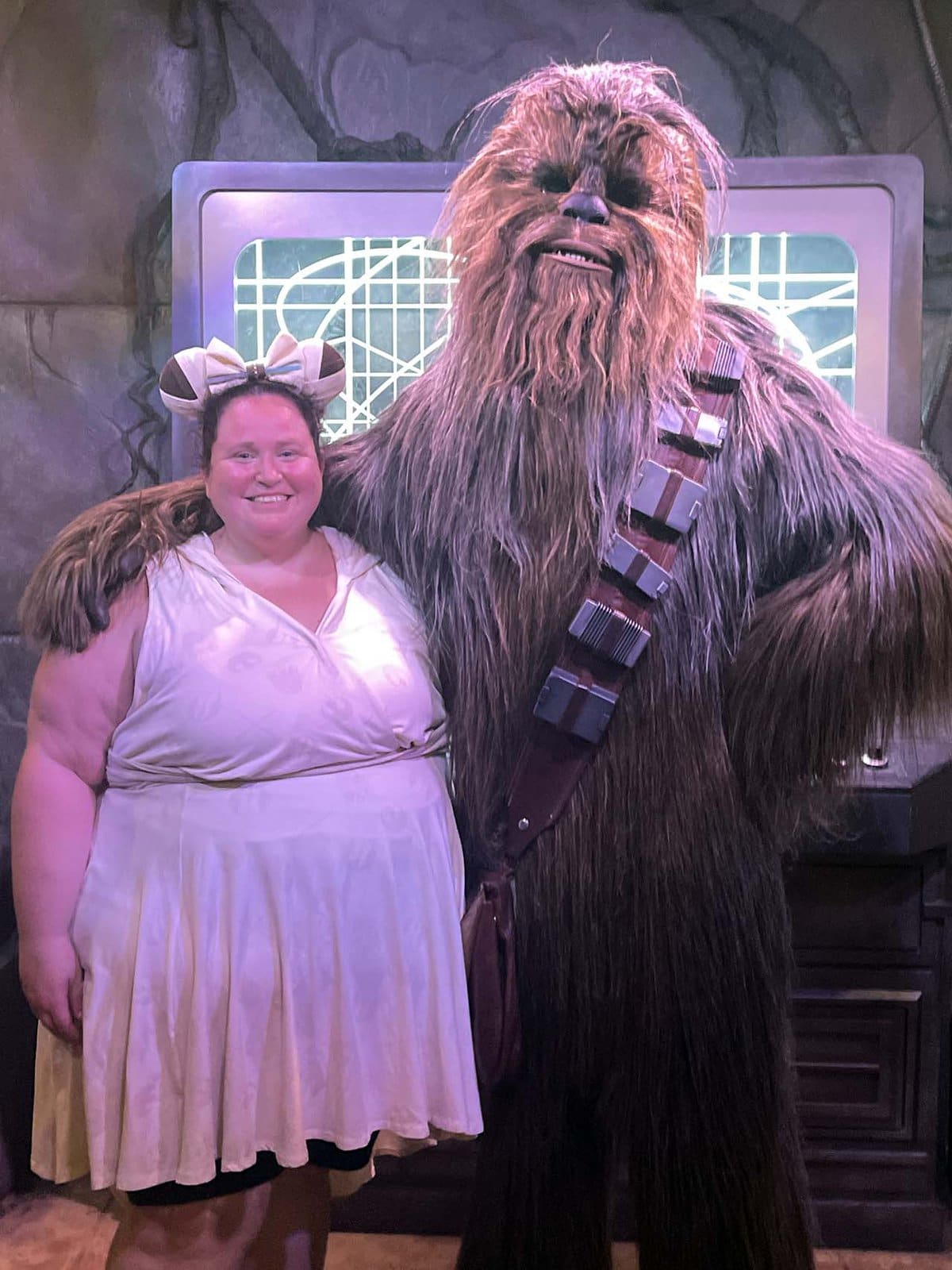 Samantha Vergati
Hi! My name is Samantha.
Since I was a young girl, I have been obsessed with all things Disney.  The Little Mermaid is, by far, my favorite Disney movie.   I visited Disneyland for the first time when I was 13 years old.  My mom took me, and it was an absolute blast.  I saw Disney World for the first time in 2016 as part of a major family vacation that entailed 18 members.  I loved it so much I went again in 2019 with my husband.  We spent our honeymoon at Disney World.  Another large family vacation (16 people) to Disney World in 2022.  I took the lead in researching and planning these vacations that I have developed a vast knowledge of the Disney Parks experience.
My favorite resort at Disney World is the Polynesian.  I have stayed at the Contemporary and Animal Kingdom as well.  I have solid familiarity with the different moderate and value resorts on Disney World property.  I can advise and assist with booking any hotel fitting any budget.
I love Galaxy's Edge in Hollywood Studios and Magic Kingdom.  I can provide guidance on all parks.  I have experience in using Disney's Genie Plus and can guide you through it.  I have substantial knowledge in special needs services and accommodations offered by Disney.  I have first-hand experienced utilizing Disney's Disability Access Service (DAS).
Contact me to get started on booking your Disney experience.