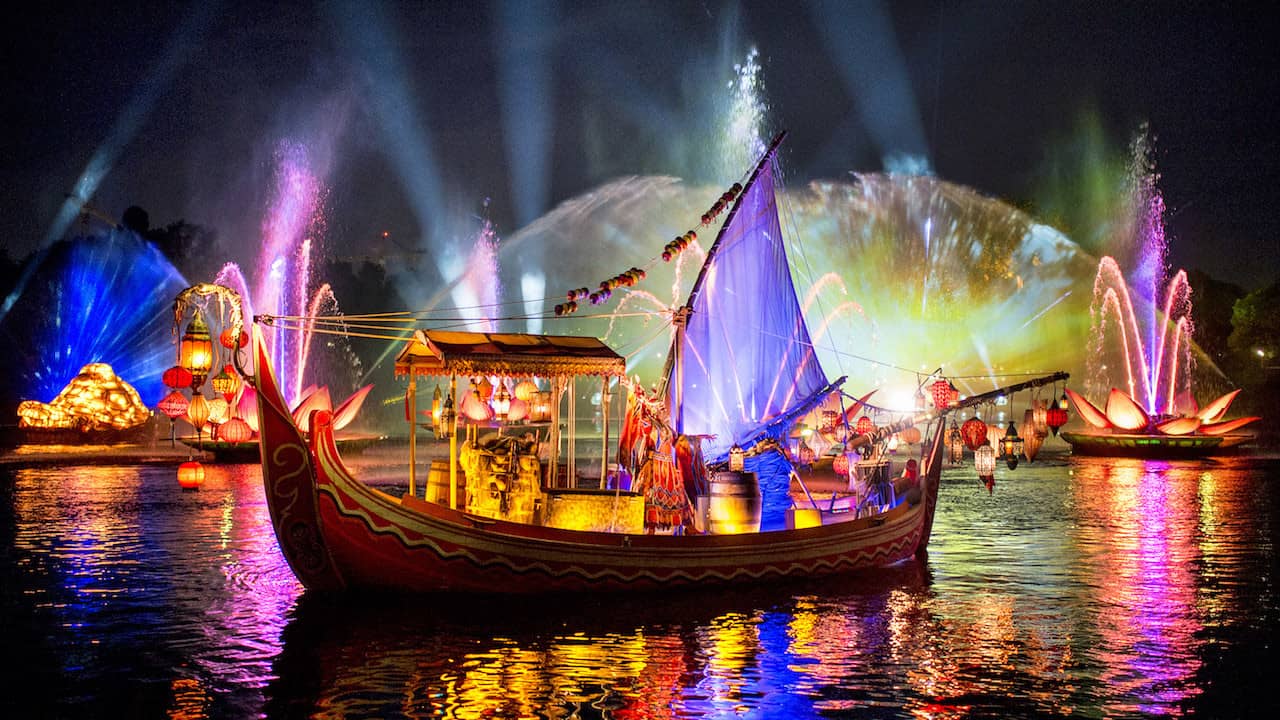 Disney Rivers of Light
The new nighttime show is ready to open NOW at Disney's Animal Kingdom Rivers of Light combines the latest technology from state of the art water shows, pyrotechnics, special effects and live performances, all on the water in Disney's Animal Kingdom park.
Rivers of Light Fastpasses are now available to book for the 7:15 PM shows.
Rivers of Light Dining packages are also available to book. The Rivers of Light dining package couples a table service meal with special reserved seating area for the show.
You can book reservations at Animal Kingdom's Tiffins and also Tusker House. The Rivers of Light dining package comes with a non-alcoholic beverage, a main course (buffet at Tusker House), and seating for Rivers of Light. Rivers of Light performances so far have been released up to June 2017
If you are on the Disney Dining Plan, you can use your Disney dining credits for this package.
To book the Rivers of Light Dining package:
Tiffins
You can book this dining package at Tiffins for either lunch or dinner. You have to arrive no later than three hours before Rivers of Light.
Lunch and Dinner is $67.00 for adults and $26.00 for children.
Tusker House
You can book Tusker House for breakfast, lunch, or dinner as part of this package. Just make sure you book your reservation for at least two and a half hours prior to the Rivers of Light showtime.
You can also pay cash and Breakfast at Tusker House $39.00 for adults and $23,00 for children.
Lunch and Dinner is $52.00 for adults and $32.00 for children. Children are ages 3-9.
Start Planning Your Disney Vacation Today!
Get a free quick quote from a Pixie at Pixie Vacations.
Get a Quote